Create Foresight with Insight
Don't Dictate—Collaborate
Creating the conditions for innovation
The business and R&D landscape of Australia is rapidly changing and we believe that the only way to stay ahead of the curve is to use design thinking and co-creation methods to discover new offerings.
Our interdisciplinary teams work together on real world projects, with local and global partners, using human centered design methods to co-create extraordinary insights and outcomes. This diversity of minds, skills, and experience drives R&D capability and impact.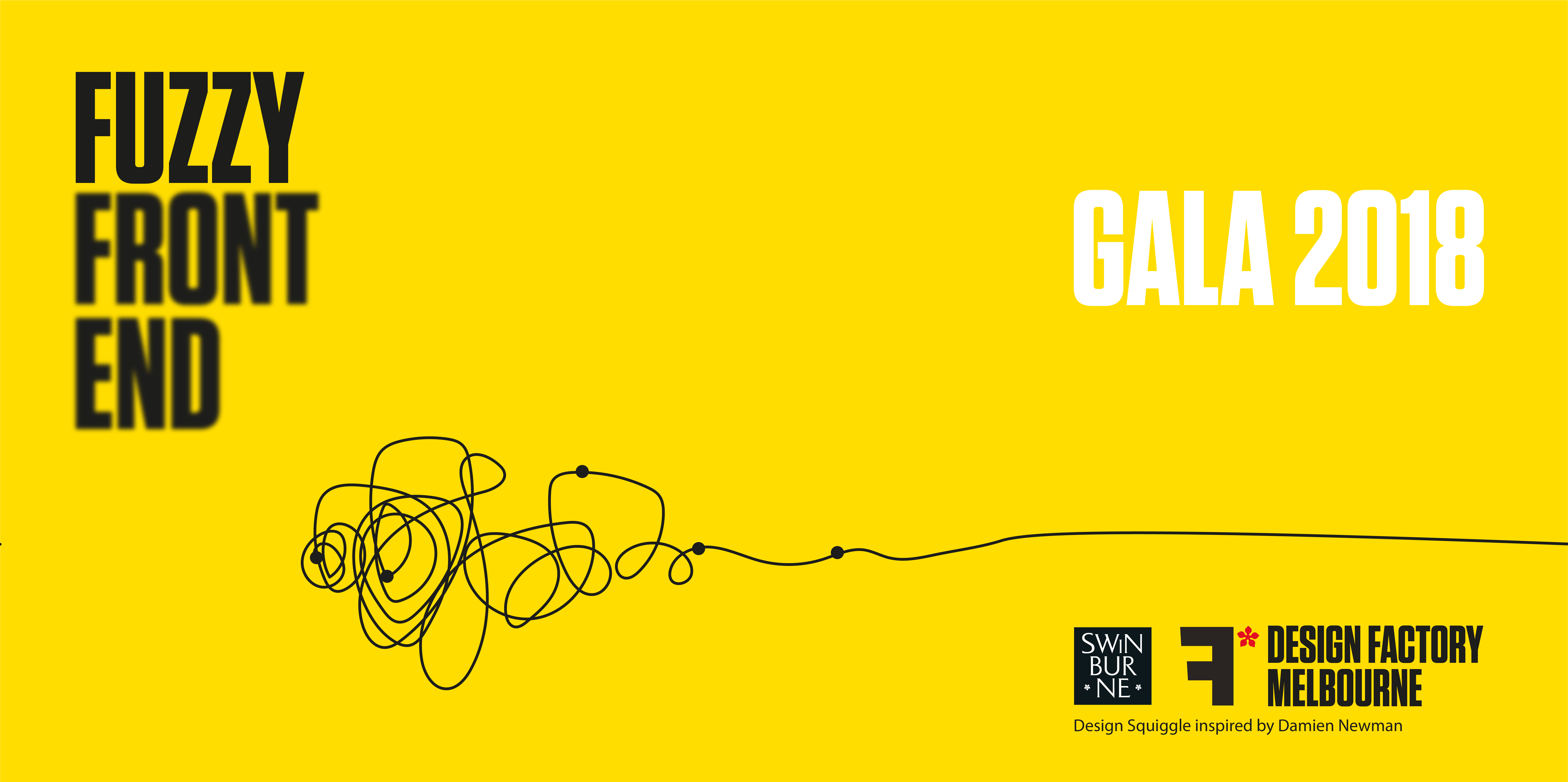 Fuzzy Front End – DFM Gala 23.11.2018
Join the DFM Gala 2018 and immerse yourself into the Fuzzy Front End of Innovation!
The Gala showcases and celebrates the project outcomes co-created by teams of our students and researchers in collaboration with external industry partners.
Get inspired during a keynote by Dr Markus Nordberg and get a taste of selected DFM projects.
Experience and interact with the prototypes and project teams during the open exhibition.
Fuzzy Front End is the early pipeline of innovation where creative problem-solving approaches are utilised to navigate through ambiguity and to discover real user needs. At the Fuzzy Front End, cross-disciplinary skills are embraced to tackle wicked problems and to drive innovation with impact.
Time: Friday 23.11.2018 | 6:00-8:30pm (doors open 5:30pm)
Location:
Sky Lounge and Auditorium, Level 3,
Advanced Manufacturing Design Centre (AMDC), 453-477 Burwood Road,
Swinburne University of Technology, Hawthorn VIC 3122
Swinburne University of Technology
Join us for our night of the nights!