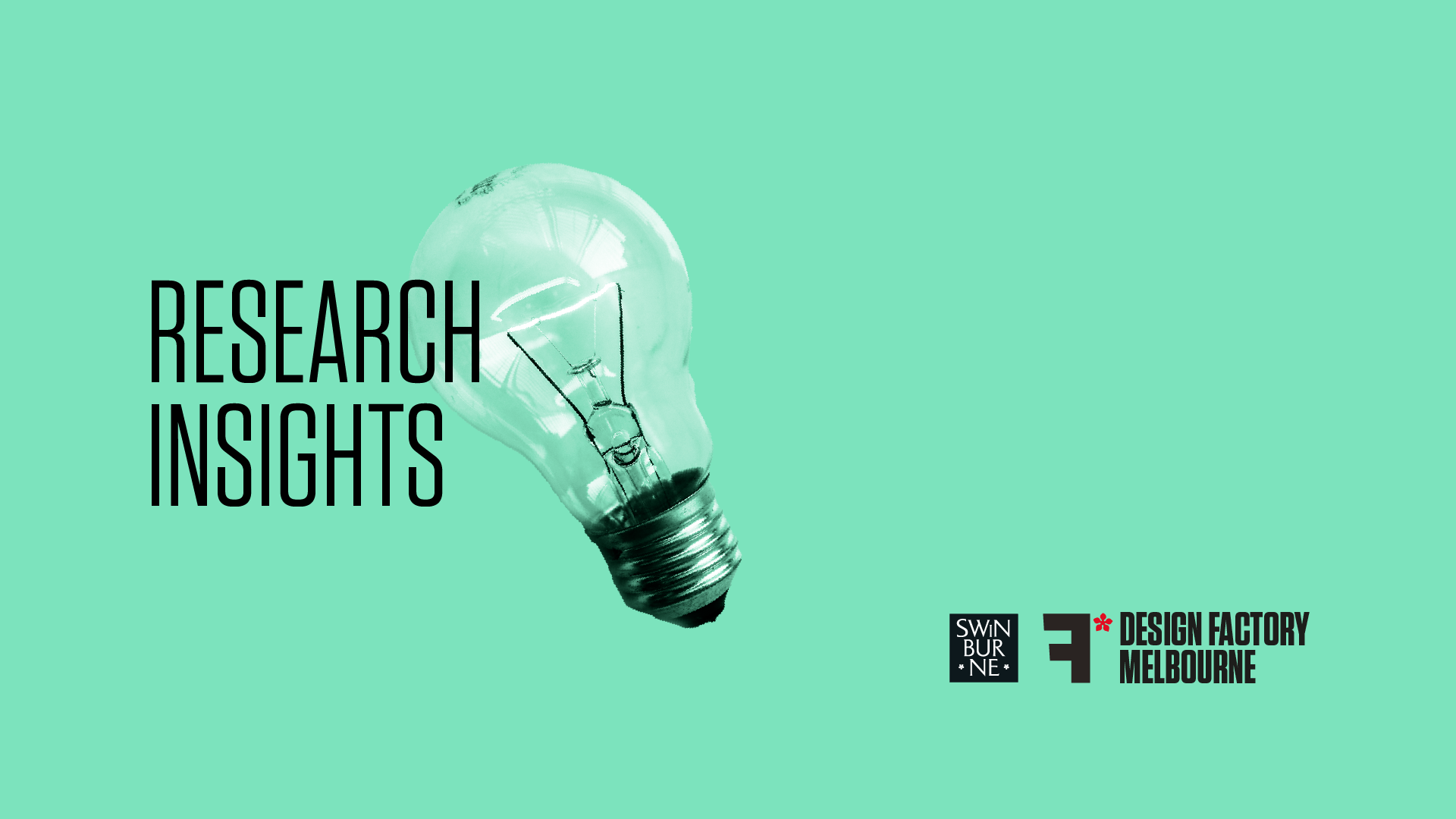 Your next lightbulb moment is around the corner!
Research Insights is a presentation series hosted by Design Factory Melbourne (DFM) aimed at fostering interaction and collaboration between academics, students, and industry. Presentations are informal and collegial – join us at the Firestation to hear what others are working on, or share something of your own!
Research presented will include works in progress, through to more developed and established content.
The event is held on the dates below from 5:00pm – 6:00pm (doors open 4:45pm) in the Firestation at 66-68 William Street (enter via McLeod Ln), Hawthorn.
2019 Research Insights
Thu 21 February
Thu 11 April
Thu 13 June
Thu 1 August
Thu 12 September
Thu 17 October
Share your interest to attend and participate by filling out the registration form at bit.ly/research/insights/rsvp.
"Innovation is not linear. It is fuzzy, particularly at the beginning. On the journey, diversity is key, it improves the quality of results."
Dr. Markus Nordberg, CERN & IdeaSquare at CERN