Where research-led innovation delivers social and economic impact
Swinburne Innovation Precinct is the front door to research-led innovation and entrepreneurship across the whole of Swinburne University of Technology.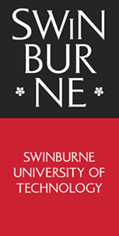 DFM is a pillar of the Swinburne Innovation Precinct which brings together people of all backgrounds to work towards solving complex challenges and producing outcomes that have real social and economic impact.
Cutting-edge design, digital and manufacturing technology and knowhow power the innovation ecosystem, led by DFM, Digital Innovation Lab and Factory of the Future.
"Swinburne has established an innovation ecosystem designed to meet industry's needs. We use multidisciplinary teams in a co-working model to leverage each other's strengths."
John Morrison PhD MEI,
Executive Director of Swinburne Innovation Precinct