Create Foresight with Insight
Don't Dictate—Collaborate
Creating the conditions for innovation
The business and R&D landscape of Australia is rapidly changing and we believe that the only way to stay ahead of the curve is to use design thinking and co-creation methods to discover new offerings.
Our interdisciplinary teams work together on real world projects, with local and global partners, using human centered design methods to co-create extraordinary insights and outcomes. This diversity of minds, skills, and experience drives R&D capability and impact.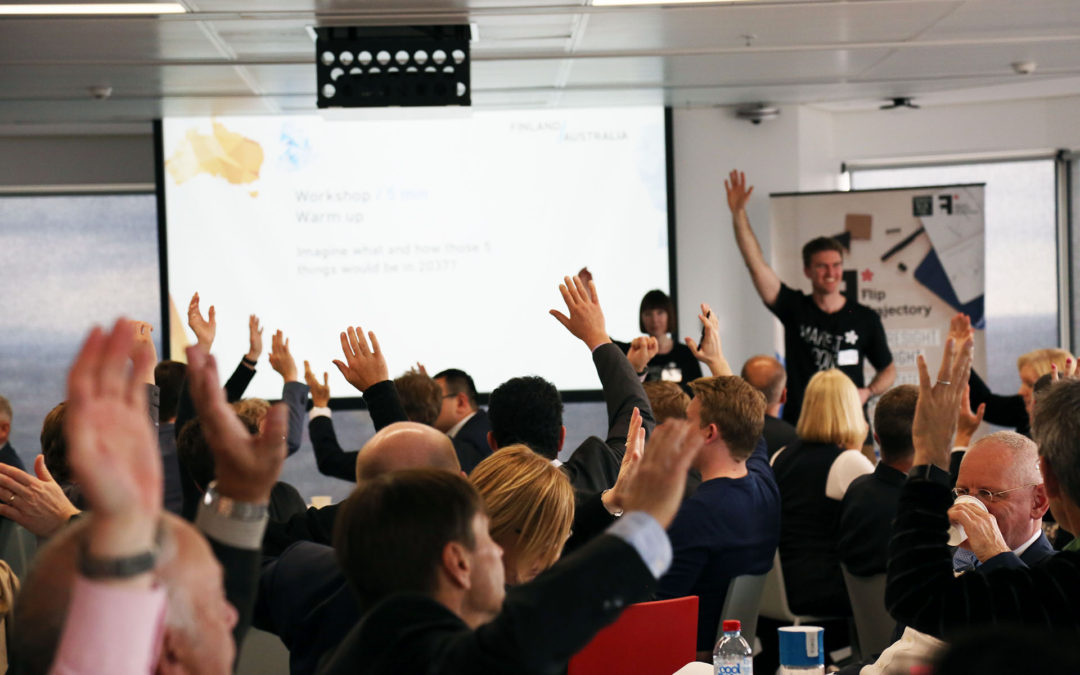 What kind of event brings together a health minister, leading academics, and c-suite executives from across the private sector? This may not sound like your everyday gathering of professionals, however at Design Factory Melbourne this is our everyday — it's what's known as interdisciplinary collaboration.
read more
Currently based in Berlin, former Design Factory Melbourne (DFM) graduate Adam Cochrane is now happily working as service designer for Japanese design company, GoodPatch. But Adam's DFM journey has also taken him through some of the world's leading design hubs from Finland, to Tokyo, to Germany.
read more