We create meaningful and long-lasting learning experiences at the intersection of university and industry.
In the pursuit of making a difference in the world, Design Factory Melbourne is always learning with our students to build real world opportunities and experiences. We know that complex challenges cannot be solved alone, and collaboration is best when teams are supported to pursue the what if or what could be? 
Students and team members alike are empowered through a culture of collaboration and design-led methods to imagine, test, trial and iterate towards a solution. Practicing co-creation, however, is a challenge. Working in teams requires taking risks, negotiation, empathy and tenacity as students move through their own individual expertise towards collective knowledge.
The shared experience of working with ambiguity, complexity and navigating knowledge differences in the pursuit of turning a concept into something concrete is prized in Design Factory as an invaluable skill.
The sophisticated student led outcomes profiled at Grad X 2020 are situated in a time of uncertainty, economic and environmental instability demonstrate resolve through design inspired complex problem solving, applying research to practice and respective real-world value creation as set by our diverse partner challenges. The 2020 Grad X showcase demonstrates how the teams have applied their co-creation experiences, design innovation skills and collective creativity, making a valuable currency in a world where the future of work is continuous learning. 
Stemming from expertise in research and pedagogy we are in a unique place to provide the latest knowledge on creating the conditions for innovation and creative problem solving in our training. We leverage on the collective knowledge of over 10 years of experience in Design Factory methodology and state of the art Design Thinking practices through the Design Factory Global Network.
Professor Anita Kocsis
Director of Design Factory Melbourne
CAPABILITY WORKSHOPS FOR INDUSTRY
INDUSTRY PROJECTS
Applying design innovation methods our interdisciplinary student teams collaborate with industry to solve real world challenges. Projects vary in duration and intensity, but the same principles of creative problem-solving, learning by doing and team-based approach underpins each project at Design Factory.
YANMAR
Maximising productivity for farmers who work in distributed agriculture.
TAKEDA
Helping people with narcolepsy to track and manage their unique symptoms for a healthier life. 
ANSTO
Preserving dignity for patients undergoing breast cancer screening and treatment. 
IMAGINE
Innovative technology to reduce incidents and improve resident care in Aged Care Homes.
NAKATASHI Metal CO.
A smart fridge system for hotels, optimising energy and space. 
IDEASQUARE @ CERN
A new checkpoint for Australian airports to tackle the illicit drug trade.
WorkFlex Australia
Programs to train Australian businesses in flexible workplace practices.
BOROONDARA
Placemaking in the Glenferrie Road precinct with respect to sustainability and heritage. 
TOM: MELBOURNE + SOLVE
Concepts to improve accessibility in work and study environments for people with disabilities.
TOM: MELBOURNE + SCOPE
Concepts to enhance job-related interactions for Scope customers with intellectual disabilities.
TOM:MELBOURNE + SWINBURNE AccessAbility Careers Hub
Concepts to encourage organisations to become more confident recruiters of people with disabilities.
TOM: MELBOURNE + Untapped
A digital banking app, designed for neurodiverse young adults.
"Design Factory is such a welcoming and open space to explore design and design thinking. Overall, it has been a great experience as it taught me to work with people from different backgrounds and apply design in a non-traditional way. There are so many different ways of learning, and I see DFM as a space to grow. It's where everything can be pulled together and not only help you to develop your design skills, but also develop as a person"
-Jaiden Gusti
Bachelor of Design (Honours). Major in Communication Design, Minor in Design Management, Minor in Innovation.
"Design Factory has taught me the power of collaboration and working with people from different backgrounds - I worked with designers, engineers and business students, which was really great. This definitely enhanced my communication and interpersonal skills because you have to be so clear collaborating with others, to unlock the potential of the teams' diversity."
– Amelia Iverson
Bachelor of Business (Professional). Major in Entrepreneurship and Innovation, Minor in Public Relations
"The Design Factory experience changed me in a way that no other university, or workplace, context could: it taught me how to make things happen spontaneously, collaboratively and on the edge of what's possible. I learned new skills that I didn't even know existed and the best part was that they were often self-taught, and alongside my peers. The structure of DFM allows you learn not just from your lecturers, but also from other students, and you get to teach them, too. It's all about connection, growth and challenging the boundaries of your creativity."
– Natasha Miles
Master of Design Strategy and Innovation
OUR STUDENTS
At Design Factory students come first. Students become a part of an innovation community, get to learn and experiment in a safe environment and have the opportunity enhance their professional capability through learning skills for the future. Our students are curious, creative, diverse and full of amazing potential.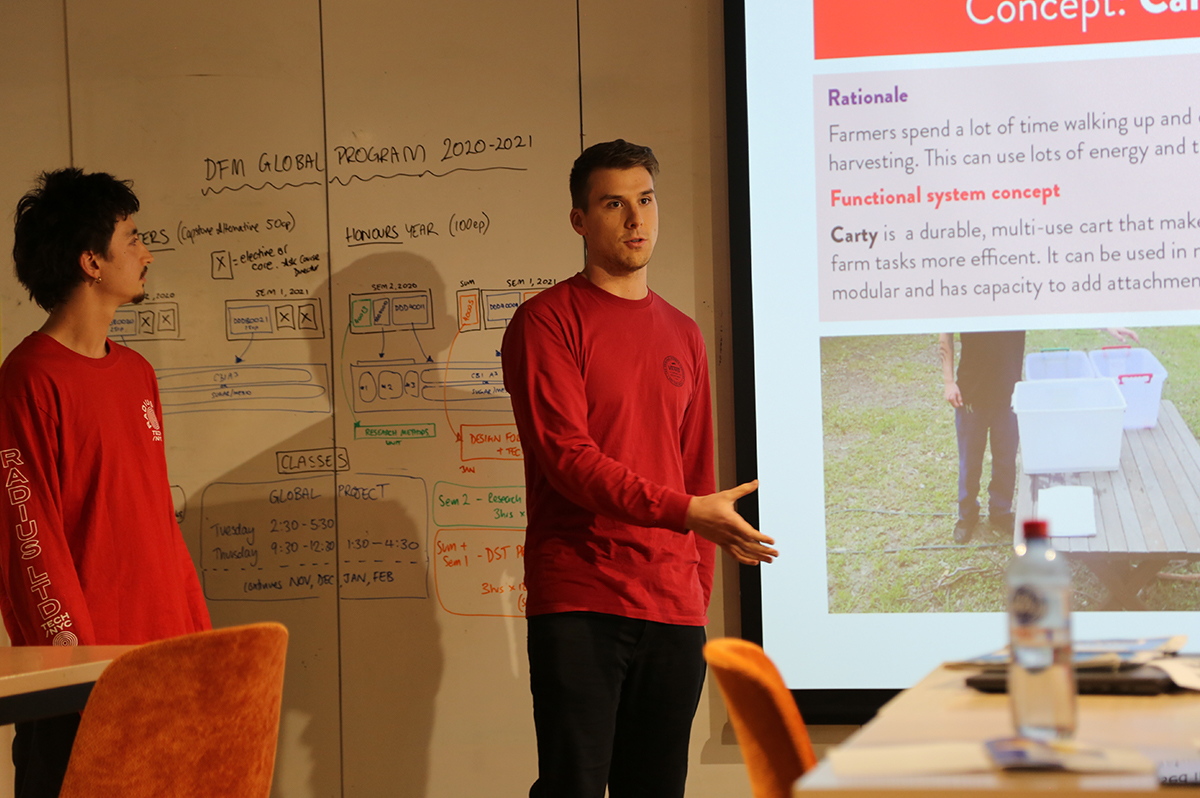 Josh Bragagnolo
Industrial Design student Josh has completed both the local and global streams at DFM – read about his experience.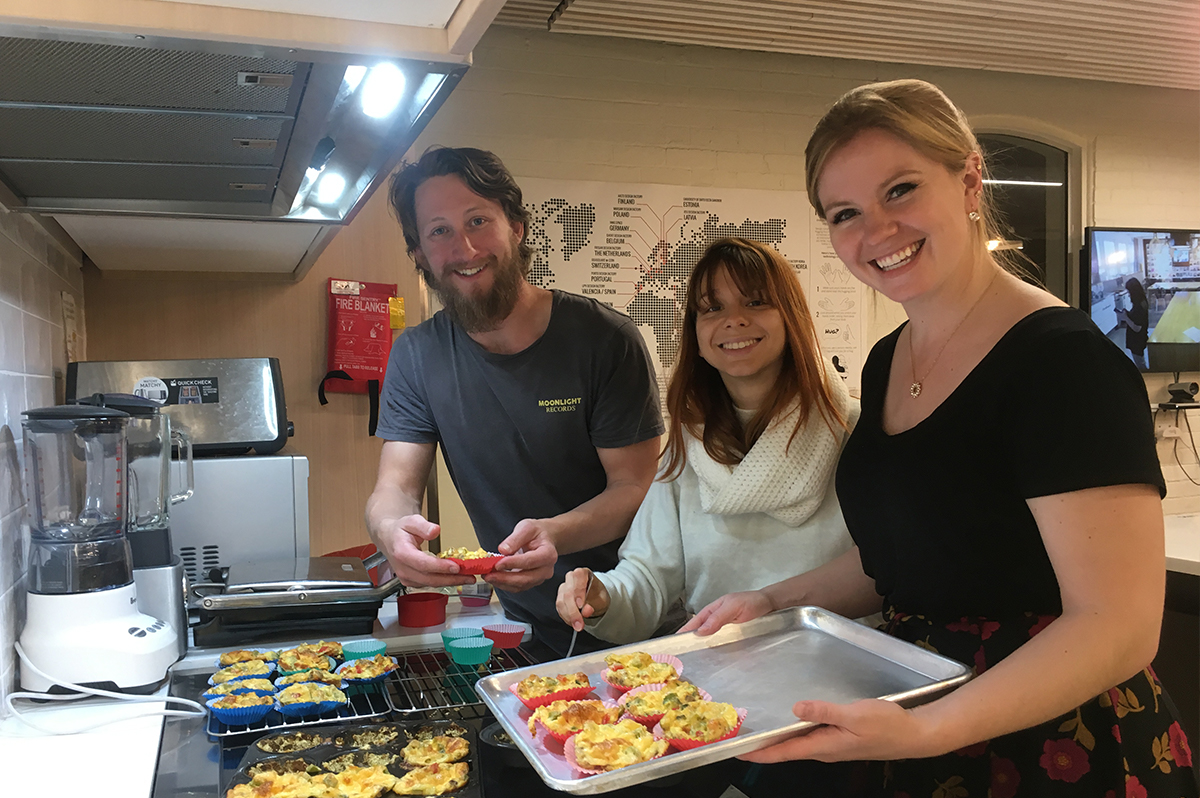 AMELIA IVERSON
Read about how Business student Amelia Iverson's experience with DFM shaped her future path.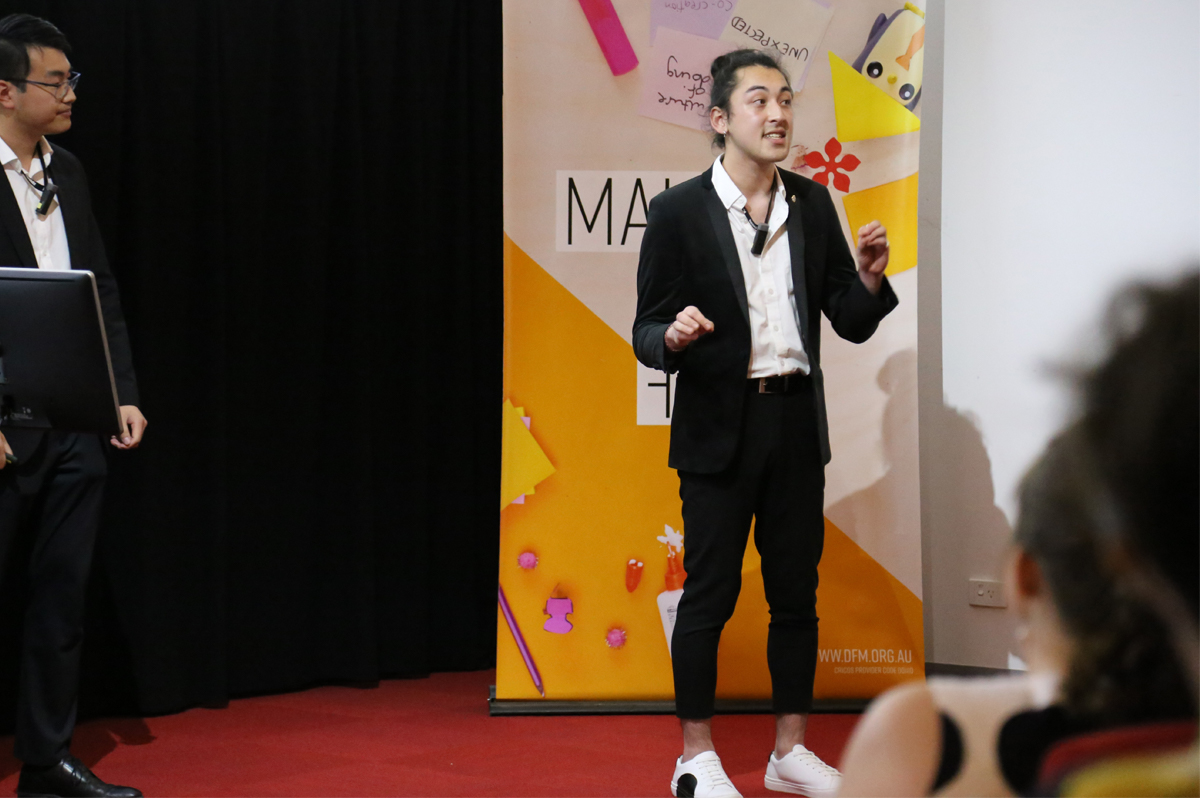 JAIDEN GUSTI
Communication Design student Jaiden Gusti immersed himself in DFM's vibrant community during his Honours year. Read about his experience here.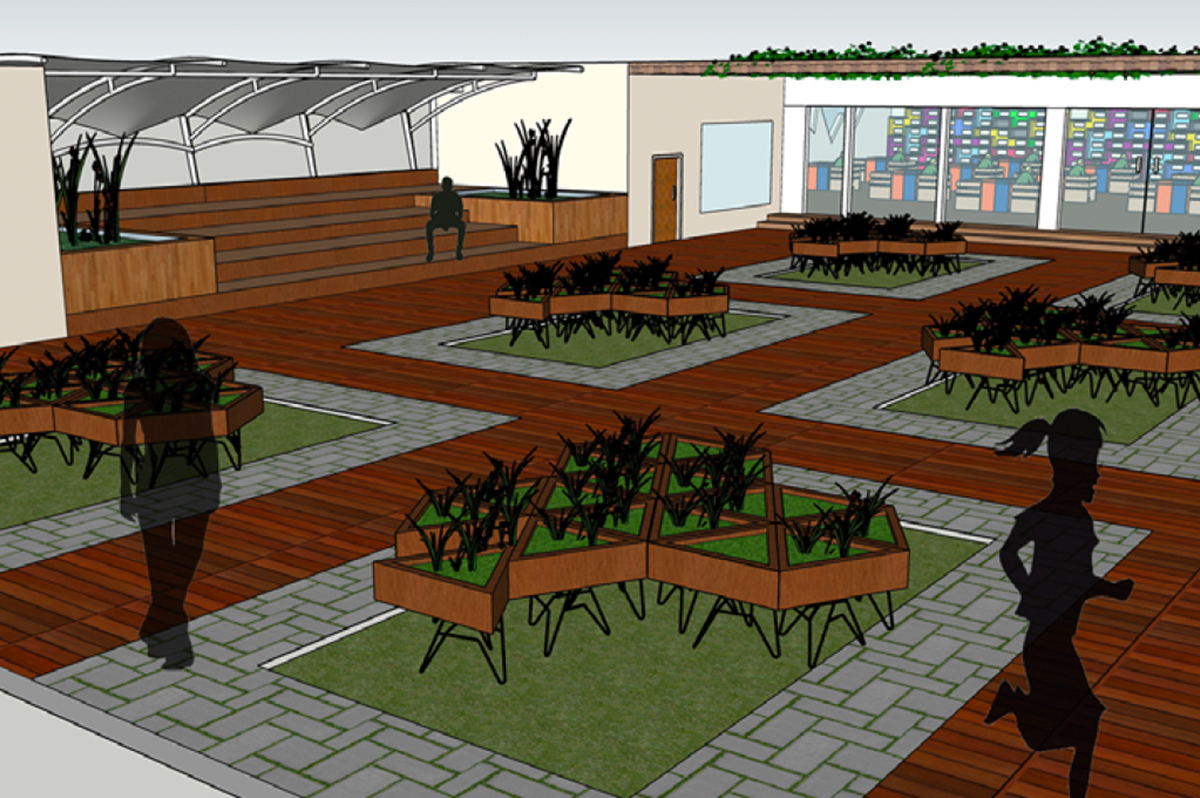 EMILY CHEESMAN
As part of Emily Cheesman's Master of Occupational Therapy she is completing a stream of units with DFM. Read about her introduction to design thinking here. 
REV Up WITH DFM
Rev Up with DFM is a series of short posts to get your day started. From May 2020 to October 2020 DFM team wrote and shared 20 bite-sized articles on activities and approaches that support innovation culture and co-creation. The series was established to support continuous learning and development efforts for individuals and organisations as a response to the sudden disruption of work as we knew and move to remote and online modes. The bite-sized activities and thought provokers have been shared under four themes: Gain Focus, Boost Energy, Find Inspiration and Make Connections.
OUR LATEST NEWS + INSIGHTS
Articles and stories about Design Factory, our approach and experiences in creative problem-solving. Thought pieces, short articles, alumni stories and news written by and with our community.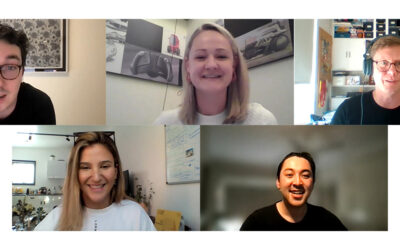 During this year's GradX festivities we hosted a panel discussion with DFM alumni from over the years, exploring how their time as a Design Factory student primed them for their current careers in the design innovation space.
read more