Study at the intersection of university and industry
Design Factory Melbourne is a culture for open innovation, supporting interdisciplinary collaboration (business, engineering, design, etc.) with industry partners.
By studying with Design Factory you will:
Gain real world experience by collaborating with industry partners.
Work on a unique project where you and your team decide the outcome.
Be part of the global Design Factory culture and open doorways to new career paths.
Be challenged to develop new technical and professional skills.
Our projects vary in duration and intensity, but the same principles of creative problem-solving, learning by doing and a team-based approach underpins each project at Design Factory Melbourne. We have a range of study options for undergraduate and postgraduate students at Swinburne – read below to find out more.
"Design Factory is such a welcoming and open space to explore design and design thinking. Overall, it has been a great experience as it taught me to work with people from different backgrounds and apply design in a non-traditional way. There are so many different ways of learning, and I see DFM as a space to grow. It's where everything can be pulled together and not only help you to develop your design skills, but also develop as a person"
-Jaiden Gusti
Bachelor of Design (Honours). Major in Communication Design, Minor in Design Management, Minor in Innovation.
"Design Factory has taught me the power of collaboration and working with people from different backgrounds - I worked with designers, engineers and business students, which was really great. This definitely enhanced my communication and interpersonal skills because you have to be so clear collaborating with others, to unlock the potential of the teams' diversity."
– Amelia Iverson
Bachelor of Business (Professional). Major in Entrepreneurship and Innovation, Minor in Public Relations
"The Design Factory experience changed me in a way that no other university, or workplace, context could: it taught me how to make things happen spontaneously, collaboratively and on the edge of what's possible. I learned new skills that I didn't even know existed and the best part was that they were often self-taught, and alongside my peers. The structure of DFM allows you learn not just from your lecturers, but also from other students, and you get to teach them, too. It's all about connection, growth and challenging the boundaries of your creativity."
– Natasha Miles
Master of Design Strategy and Innovation
OUR STUDENTS
At Design Factory students come first. Students become a part of an innovation community, get to learn and experiment in a safe environment and have the opportunity enhance their professional capability through learning skills for the future. Our students are curious, creative, diverse and full of amazing potential.
BACHELOR OF APPLIED INNOVATION:

A unique double degree that gives you practical skills and industry experience applying innovation methods.
The Bachelor of Applied Innovation develops in-demand workforce skills such as interdisciplinary collaboration, creativity and complex problem-solving, persistence, curiosity and initiative, in real-world contexts. You'll apply innovation toolkits, prototype solutions and participate in challenges, such as innovation sprints and interdisciplinary projects, including activities inspired by your passions and interests.
As an innovator, you'll be ready to conceive, develop and deliver transformative projects and adapt to uncertain and changing contexts to secure or create fulfilling employment opportunities, with a portfolio of experience to back it up.
The Bachelor of Applied Innovation is offered exclusively as a double degree with any of the listed Swinburne degree.
School of Business, Law and Entrepreneurship
School of Design and Architecture
School of Engineering
School of Health Sciences
School of Science, Computing and Engineering Technologies
School of Social Sciences, Media, Film and Education

A minor in innovation – a major advantage in your career
For undergraduate students across all Schools at Swinburne University we offer the Innovation Minor which is the perfect way to get a taste for DFM's processes and mindset. Responding to industry partner needs and real-world challenges, the Innovation Minor cultivates the entrepreneurial mindset and necessary skills for launching a new project or business, such as creative problem-solving, self-direction, interdisciplinary collaboration and idea generation.
The innovation minor is open to all students with 50 credit points of electives. The Innovation Minor consists of the following units:
You can do a single unit as an elective, or complete all 50 credit points to graduate with a Minor in Innovation

Advanced applied innovation
DFM Applied Innovation units work in unison, where a dynamic learning plan guides authentic learning experiences; such as sprints, workshops, in-depth research projects and internships. You will work with industry partners and become part of Design Factory Melbourne's innovation network, developing expertise in strategic design, research-led design innovation, interdisciplinary collaboration and design leadership and facilitation sought after by industry.
These units are open to Design Honours, Master of Design, and Master of Occupational Therapy (local program only) students as part of your course plan. Email us to talk about them in more detail.
Local Project Option:
Gain experience in working with different design innovation methods as you partner with Victorian and Australia companies, organisations and research institutes including the award winning T.O.M. @ University program.
Global Projects Option:
The global program is currently open to high achieving students, by application, from Design Honours and Masters degrees.
Run in partnership with institutions and industry partners from the Design Factory Global Network (DFGN) and the SUGAR Network the global programs run for a full year, starting in semester two. Classes continue over the summer break, and wrap up at the end of semester one the following year, to match the European & American semester schedule.
The global programs are DFM's most intensive and rewarding offerings. Your communication and collaboration skills will be put to the test as you work across cultures and timezones with your international partners or team members. There will be constant challenges as you learn new skills, adapt to coping with highly ambiguous briefs, and strive to deliver to tight deadlines. As part of these programs, students are generally required to engage in some short-term travel internationally.
There are two different global programs which you can apply for:

STUDY YOUR PhD with DESIGN FACTORY
Design Factory Melbourne is building areas of research expertise across three interrelated fields:
Technology and knowledge transfer through transdisciplinary design innovation
Innovation Ecosystems
Space and place experience
We apply these fields to research in health, agriculture, smart cities, social agency, experience design and coaching. We also apply them to new hybrid areas of research that support future industry scenarios, strategy and demand.
If you are interested in studying your PhD with DFM, use the contact form below or email dfm@swin.edu.au
GET A GLIMPSE INTO LIFE AS A DF STUDENT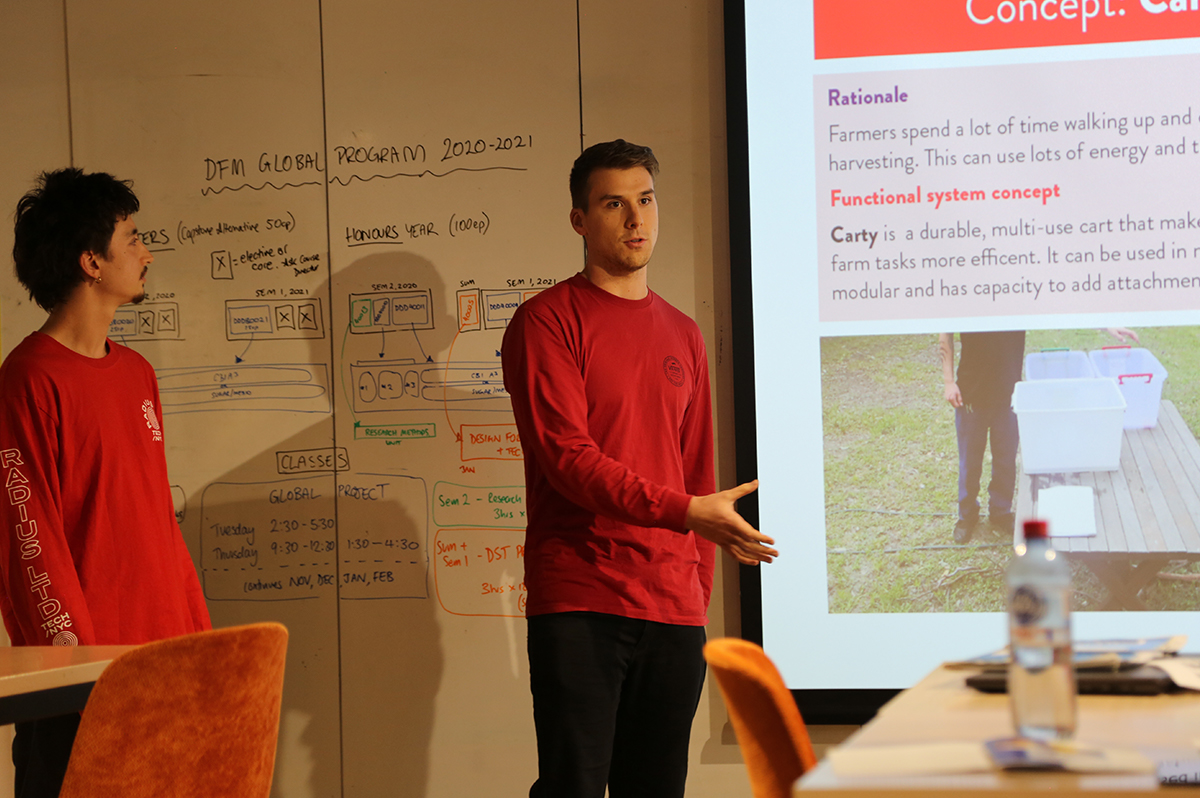 Josh Bragagnolo
Industrial Design student Josh has completed both the local and global streams at DFM – read about his experience.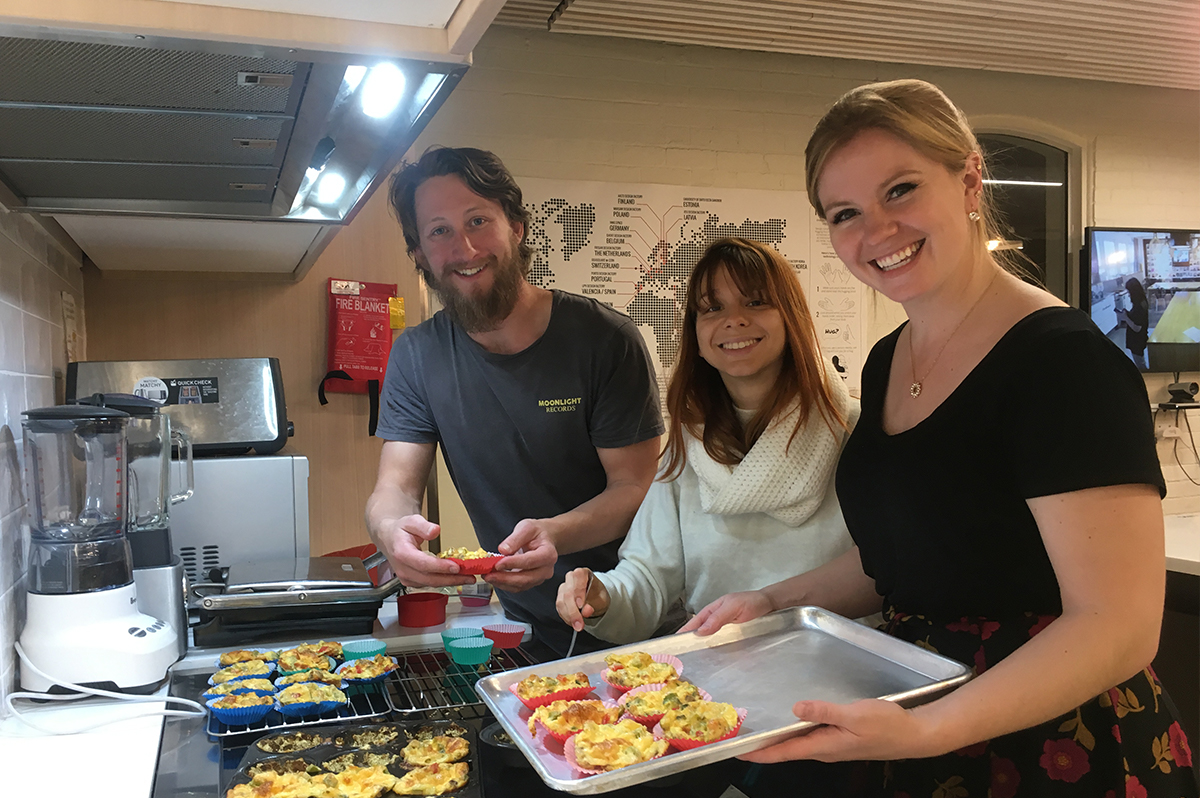 AMELIA IVERSON
Read about how Business student Amelia Iverson's experience with DFM shaped her future path.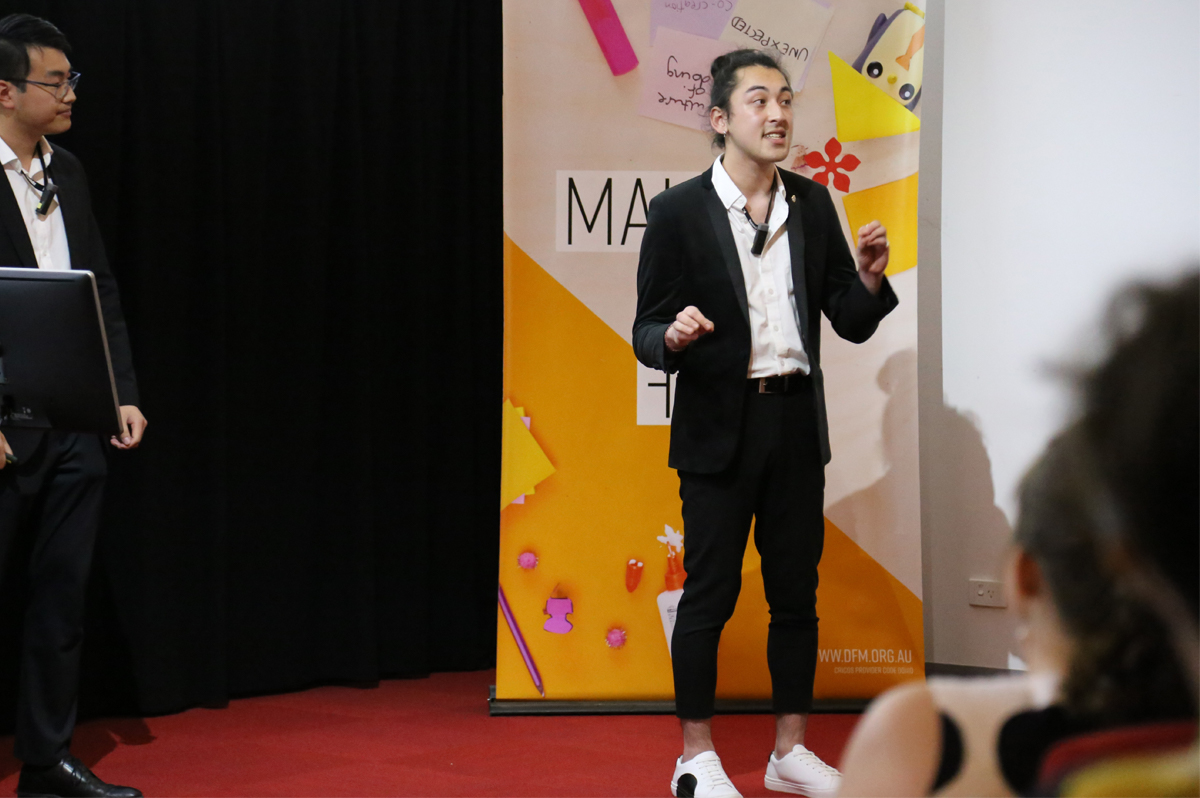 JAIDEN GUSTI
Communication Design student Jaiden Gusti immersed himself in DFM's vibrant community during his Honours year. Read about his experience here.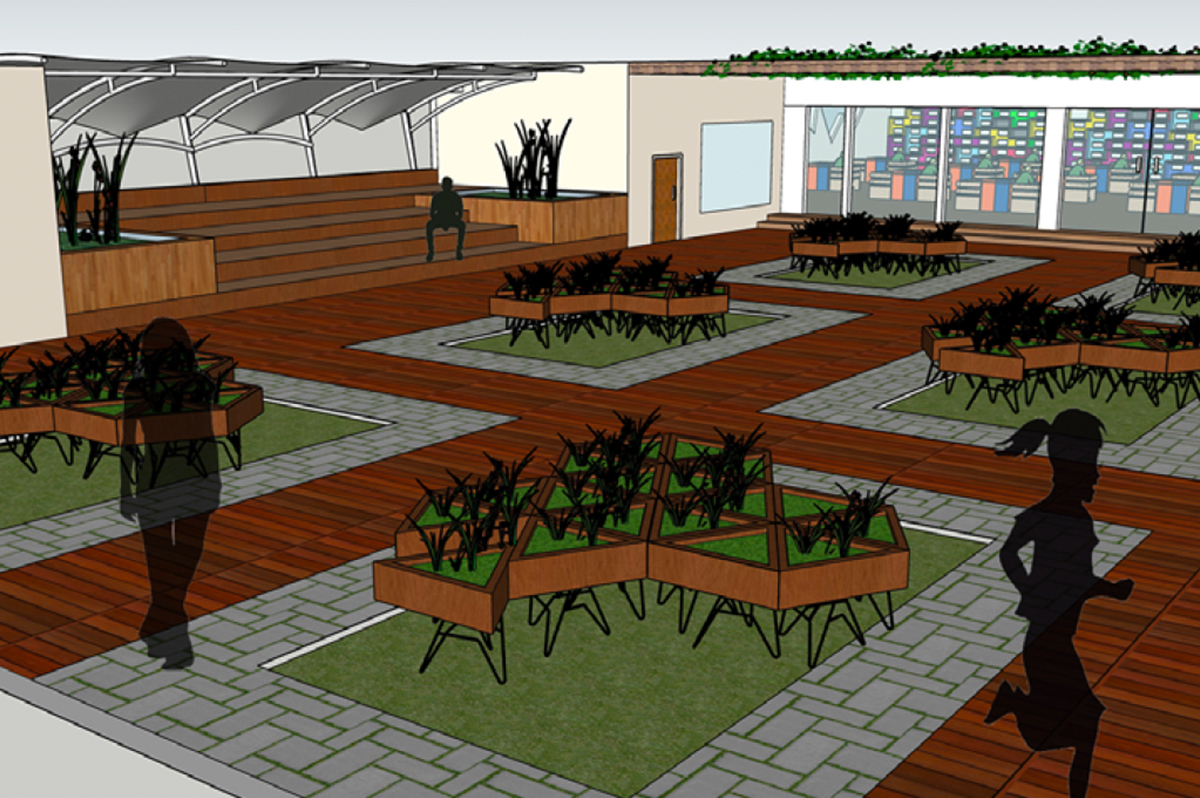 EMILY CHEESMAN
As part of Emily Cheesman's Master of Occupational Therapy she is completing a stream of units with DFM. Read about her introduction to design thinking here. 
"Embrace risk, pursue ideas and learn from mistakes"
Contact Us
Got a question? or need more information? Get in touch with us to see you can embed Design Factory into your studies.