Accelerating tech-transfer for social impact with A3

Lucy Cilia, Contributing Editor
It's officially the start of a new year for our global program at Design Factory Melbourne (DFM), as a fresh group of enthusiastic students get ready to take on the challenging projects ahead. Along with new faces, DFM is proud to introduce a new, exciting global program, A3, which will begin this October in partnership with CERN.
CERN is the Conseil Européen pour la Recherche Nucléaire or The European Organization for Nuclear Research . It is a scientific research organisation located in Geneva, Switzerland, whose focus is on researching the fundamental structure of the universe. Through their research, CERN has developed some of the world's most relied upon technologies, including the
touch screen
, the
internet
, and
PET/MRI Scanners
. However, unforntuately a large majority of the technologies they develop are so complicated and advanced that finding an immediate and practical use for them can be quite challenging.
Within CERN is a node of the Design Factory Global Network (DFGN) named Idea Square, and in 2015 the Idea Square staff developed The Challenge Based Learning (CBI) program network. CBI was developed to help solve CERNs tech-transfer dilemma and bring together interdisciplinary teams and CERN researches, with the goal of solving human and social needs by finding new ways to implement CERNs technologies.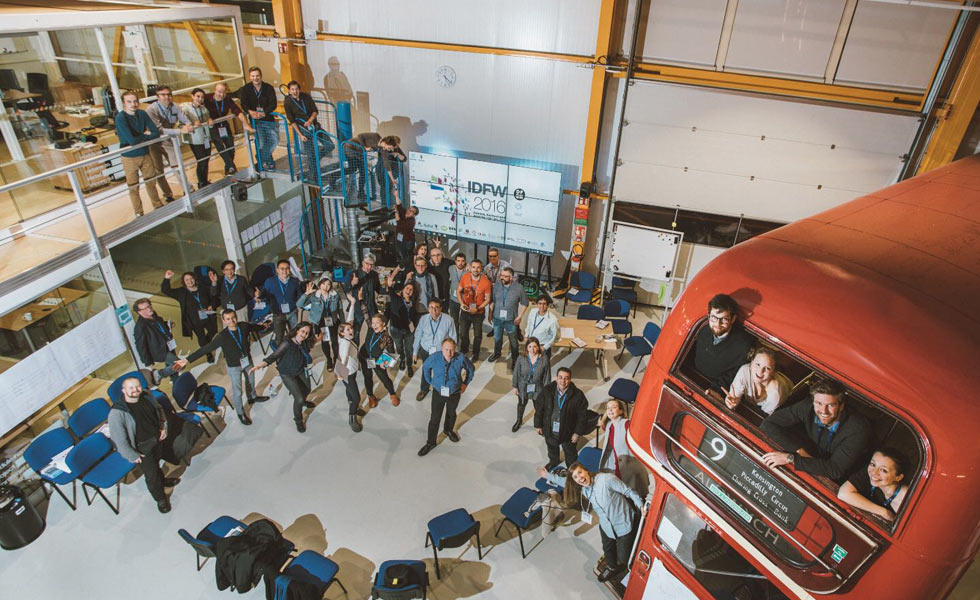 The DFM team at CERN with our friends from the DFGN
Thanks to the hard work of two DFM staff members, Assoc Prof Christine Thong and John Eggleston, the CBI program has been transformed into A3. With the CBI program structure still in place and Idea Square acting as the meeting location, the revitalised A3 program now looks to the
United Nations Sustainable Development
goals as a framework. The program aims to find sustainable and socially beneficial uses for some of CERN's currently unused technologies.
The partnership aims to accelerate the socially beneficial impact of CERN's research while providing unique learning opportunities to students in Swinburne and around the world. As of October this year A3 will be offered through the DFM Global Program in partnership with Porto Design Factory and São Paulo Design Factory from the DFGN. The students will begin this design challenge by flying to Idea Square in Geneva, where they will meet their team-mates, CERN scientists, and get a first look at some of the technology they will be working with.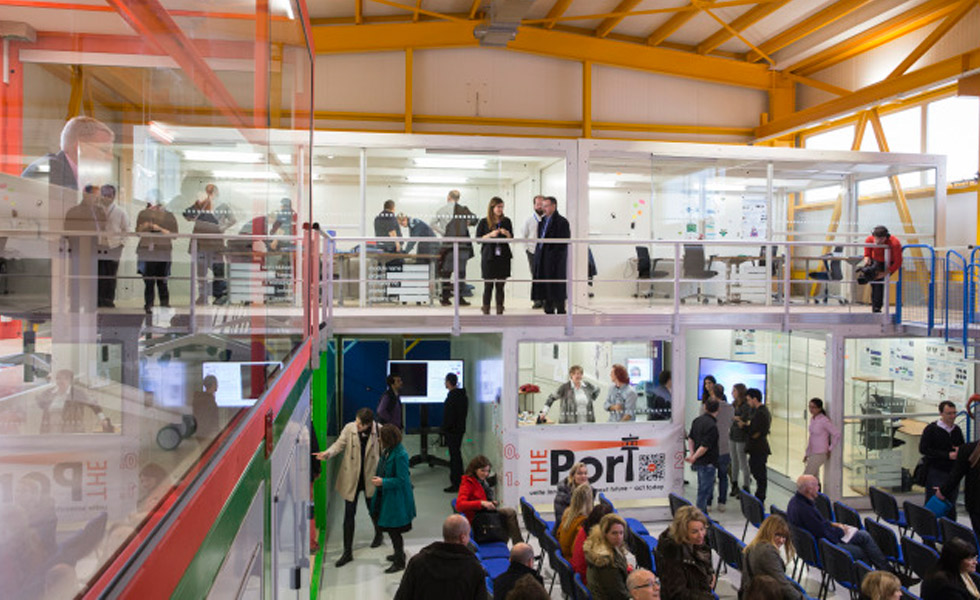 Inside IdeaSquare at CERN
Alongside being an awesome step towards to creating a positive future, this program also brings a new form of global collaboration into the DFM space. Interdisciplinary teams are crucial to creating breakthrough innovations as they create the perfect environment for idea generation and knowledge sharing. Recently in education and society the importance of STEM has come to the fore, and this program will leverage the powerful synergies of STEM and design teams working together. As John Eggleston explained, "STEM and design will lead social innovation hand in hand at DFM".
"STEM and design will lead social innovation hand in hand at DFM"
There are many reasons to get excited at DFM, and the new A3 global program commencing this October is definitely one of them. Through collaborating with new research partners at CERN and Idea square, integrating creative problem-solving techniques, design thinking methodologies, and students from STEM fields into our interdisciplinary teams, we hope to take social innovation this year to a whole new level.