People, Culture & Activities
Solving Global Challenges at the Finnish Health Forum

What kind of event brings together a health minister, leading academics, and c-suite executives from across the private sector? This may not sound like your everyday gathering of professionals, however at Design Factory Melbourne this is our everyday — it's what's known as interdisciplinary collaboration.
In September 2017 DFM hosted "The Finish Health Forum", which brought together this diverse mix of professional's right here in Melbourne. The workshop theme was social and technological trends, however the goal of the night was to encourage the participants to begin the important discussion about some of the global challenges and mega trends that society is facing.
The afternoon began by welcoming four guest speakers to the microphone to discuss some recent trends they have each noticed within their field of work. Ms Sue Macleman – CEO at MTPConnect, Hon Pirkko Mattila – Minister of Social Affairs and Health in the Government of Finland, Mr John Mcguire – Chief Innovation Officer at Aurecon and Prof Aleks Subic – Deputy Vice-chancellor of Research and Development at Swinburne University of Technology each addressed why these issues were so challenging, emphasising the importance of discussion and collaboration during the workshop.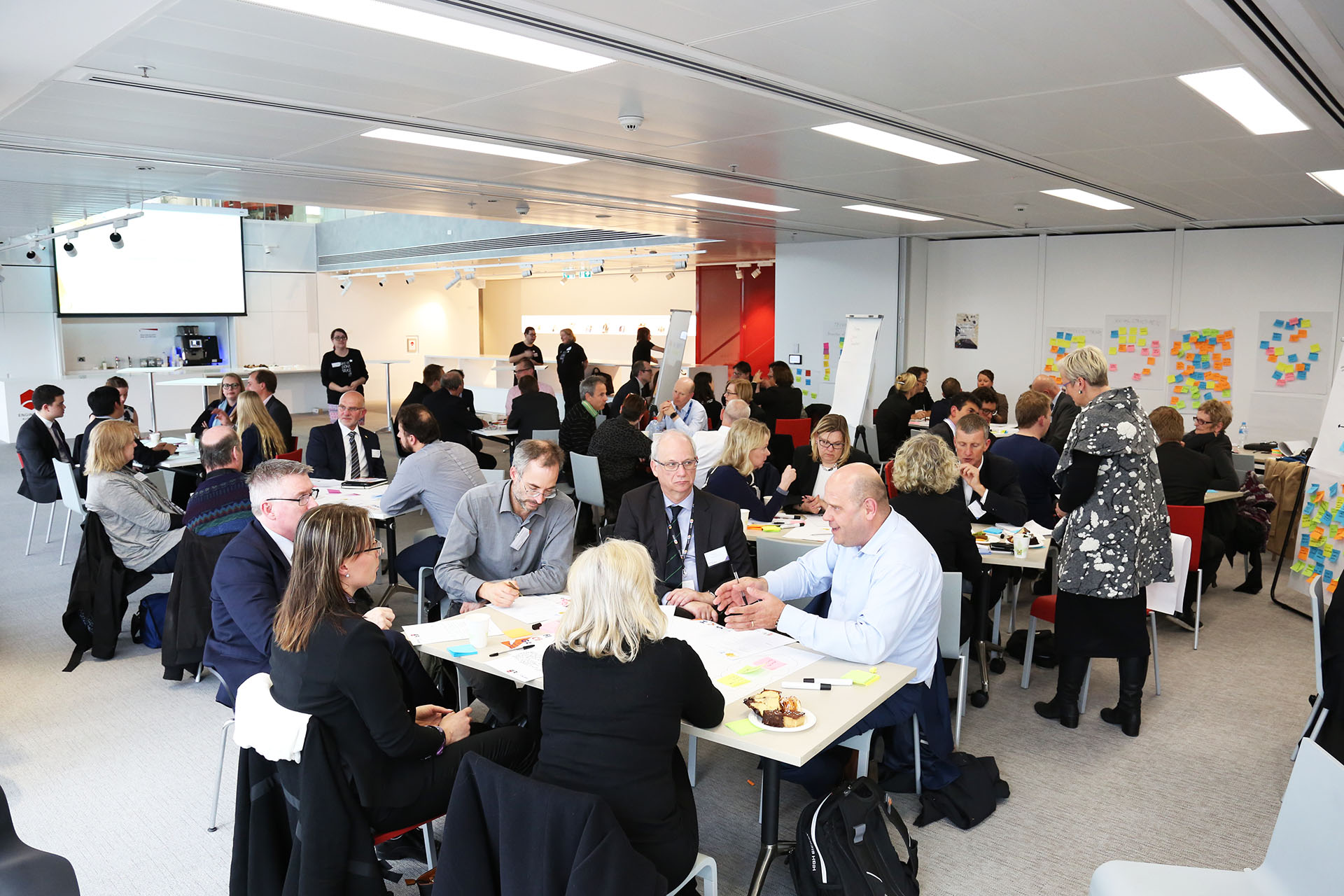 The Finnish Health Forum workshop in action
Each year new social and technology trends arise globally. Some of these trends such as the current aging population are global challenges that require interdisciplinary collaboration to overcome them. These challenges span all levels of society and effect government, university, and industry across the globe. To give an example of how broad this collaboration can be, some of the challenges identified from the night around the aging population alone included designing new solutions for death and palliative care, chronic disease management and prevention, housing design and growth, improved health care, technological solutions for improved health, wearables & assistive technologies and health education and literacy. In order to effectively solve these problems we must come together and combine in knowledge and skills. Unfortunately however, many government and business sectors aren't used to an agile and interdisciplinary way of working, which makes addressing these challenges difficult.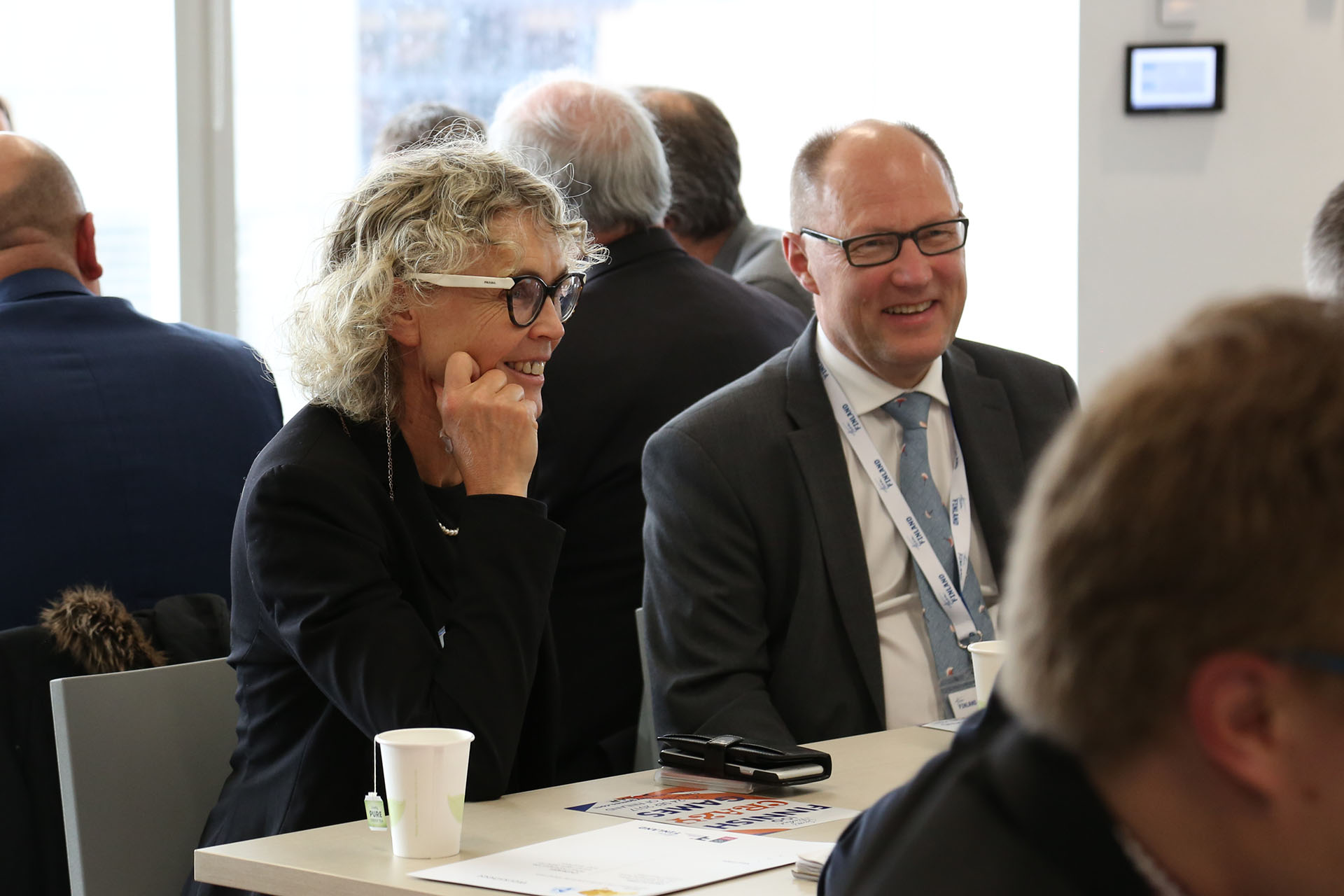 What makes workshops like The Finish Health Forum so important, is their ability to combining these more traditional sectors with specialists from universities that can help them see how important new ways of working and thinking can be. DFM strives to encourage all organisations and individuals to collaborate with one another. The best way to find solutions to challenging problems is to work together regardless of what sector you belong to. Workshops such as "The Finish Health Forum" are a great way to bring together professionals from different sectors and show them the power of interdisciplinary collaboration. They teach them how to collaborate with others working in different fields, and help to encourage discussion and knowledge sharing. We have many challenging problems that must be solved, and the only way to solve them is to do it together.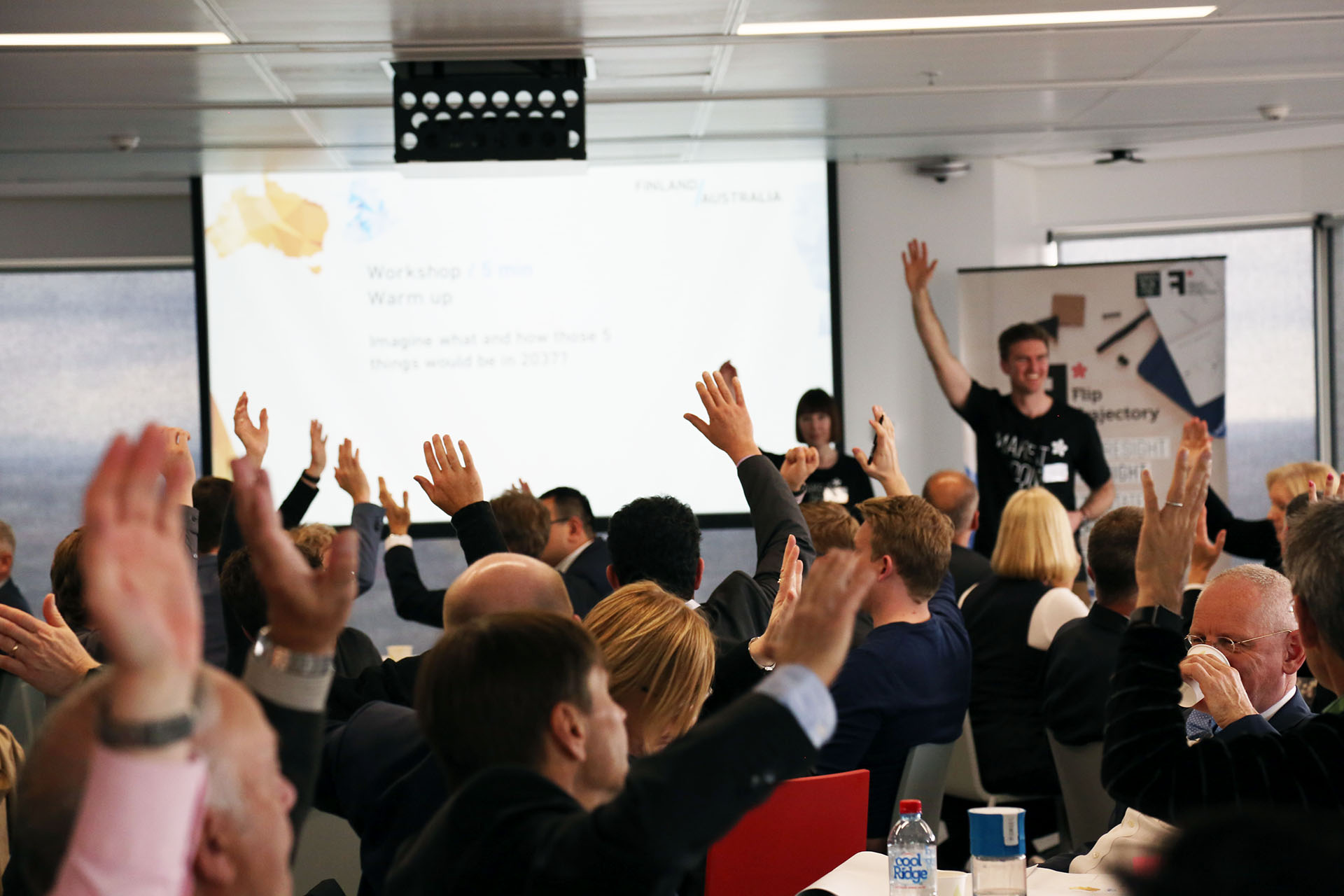 "Workshops are a great way to bring together professionals from different sectors and show them the power of interdisciplinary collaboration"