Chatting with DFM Alumni: Josh Bragagnolo

Jessica Newnham, DFM Communications Assistant
Industrial Design student Josh has completed both the local and global streams at DFM – read about his experience below. 
Can you describe Design Factory Melbourne in three words? Collaborative, open, welcoming.
What sort of projects did you work on at DFM? I did the global program, which incorporated a fair few sprint projects that got everyone mingling and working together. We did some rapid prototyping projects which got the ball rolling and gave us a taste of what future projects had in store for us. It gave us an insight into how intense and exciting DFM projects could be.  
After that, at about two months in, we started our global project in China – but then everything went a bit haywire with COVID.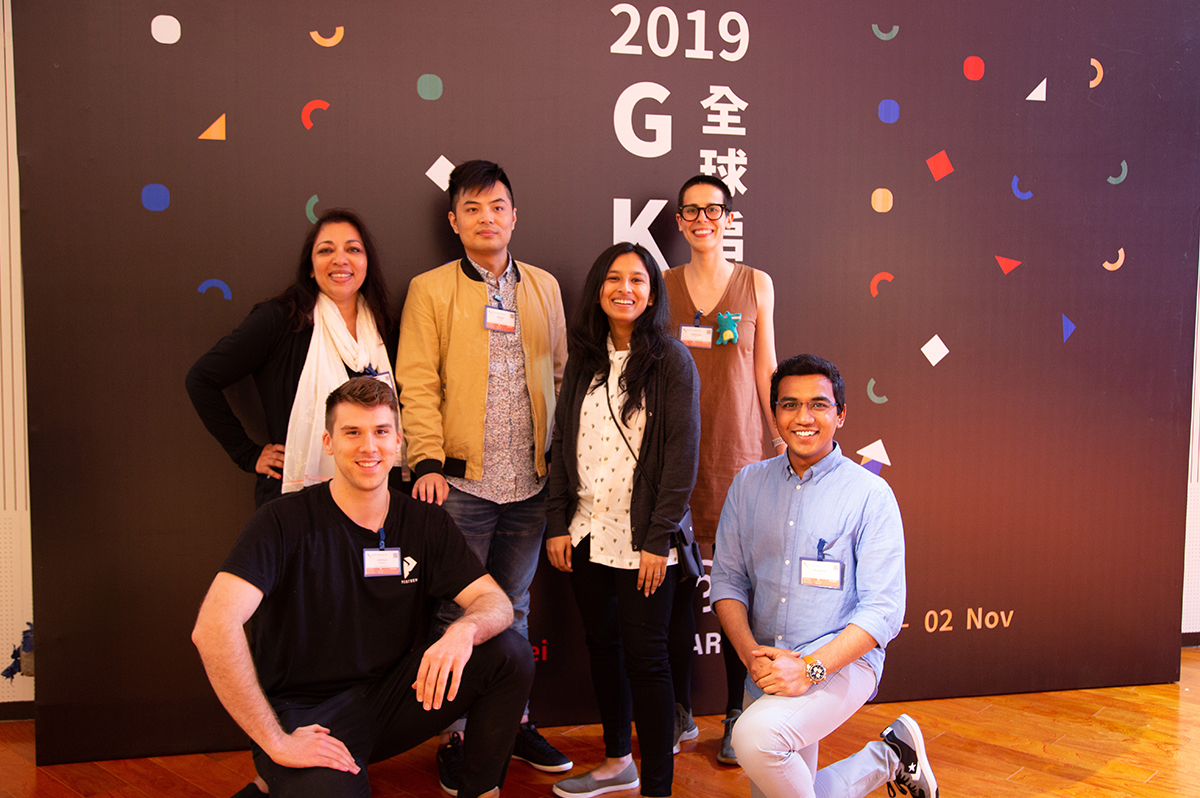 Can you describe your experience doing the global project? Global was awesome and fun. We started off by flying to China for the Global Kick-off. At this point, we didn't know anybody besides one other group from the SUGAR program. But once we got to the University, that's when the real opportunities started to open up. We met so many people and clients and listened to speakers from different universities across the world. That was an awesome experience to see how we learn and collaborate on an international scale.  
It was also great to work in the same environment as other students from all different backgrounds, and to work with real clients on real briefs. We also met some awesome people during our research, like some farmers who we'd came into contact with purely because of the nature of our project. We ended up doing some research on farming and agriculture, which was something we hadn't foreseen but was a great opportunity to develop research skills.
"I really enjoyed the collaboration aspect and how you have to join your ideas together and figure out what's works to find the best solution for a real client."
What was your favourite DFM memory? It would have to be in China with the Global Kick-off. Everyone from the SUGAR network got up on stage to pose for a group photo and we all yelled 'SUGAR!'. Looking back now, it seems like such an incredible opportunity to have everyone in a large space together and collaborating, especially considering COVID. Having so many people involved in the program was definitely the highlight for me.  

What skills has DFM taught you? Communication, definitely. I also got to enhance my industrial design skills like 3D modelling, rendering and product development. Those are all skills I had coming in, but they definitely got enhanced. The nature of the project is that you are paired with people who don't have the same skillset, so you have to think about what you offer and be the leader in that department.  
Confidence was another thing. As part of my research, I got to do interviews with real people and I started to realise the magnitude of the work I was doing. I think a lot of undergraduates lack real life experience and can be overwhelmed with those sort of things. But by doing it, you learn to become comfortable with it. Also, presentation skills get boosted as well because you present every week. 
What was your biggest learning experience? Communication on a global scale with language barriers, and how we needed to change our method of communication to get the best outcome we could. While there were definitely some hardships with that, it was good because we got to see how different demographics work as opposed to Australians.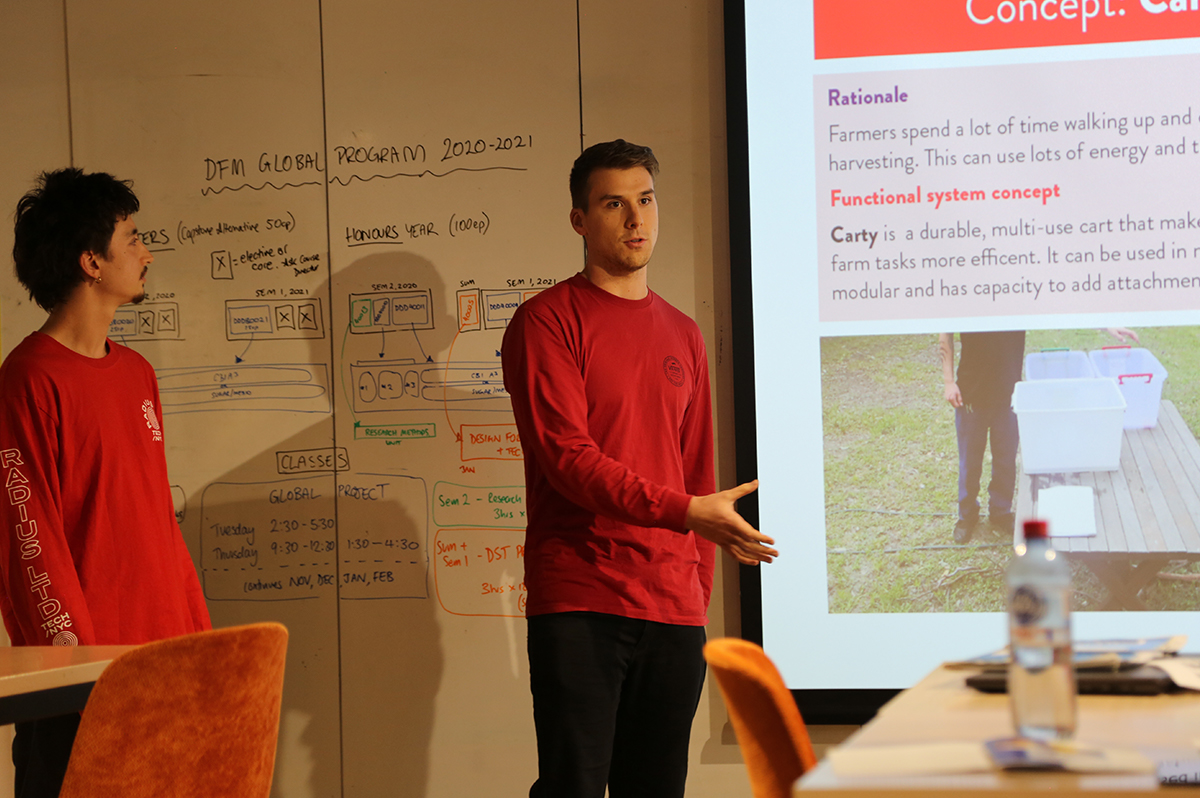 What was your most challenging time at DFM?  Again, my biggest challenges were probably to do with communication. Especially with COVID – we were used to having face-to-face classes and then we had to adapt to Zoom meetings, which often left me stuck to the computer. 
What will you take away from DFM into your next career? The skill of listening and learning from other people – I think that doesn't get highlighted to you unless you work in a team environment.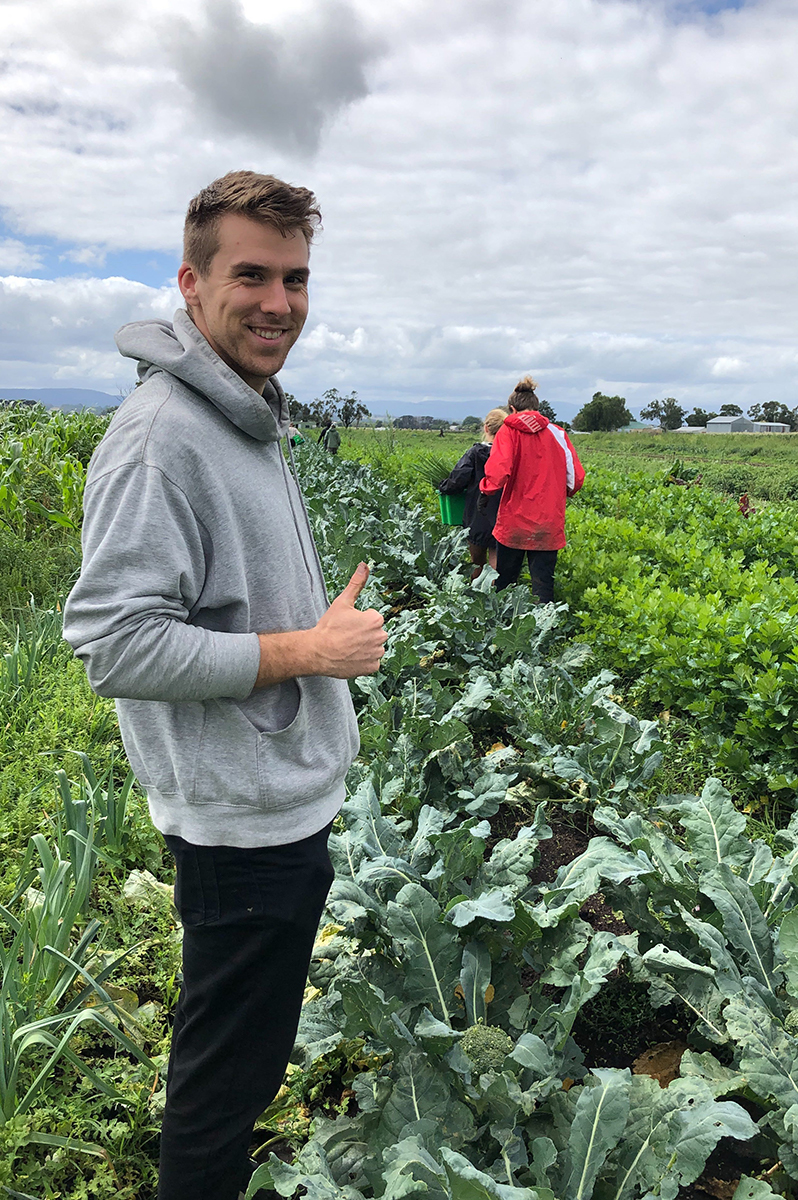 What are you going to miss about DFM? The people. Everyone's awesome, they want to collaborate as much as you do, and there's a lot of common ground with the people you work with. I think the people are who I'll miss the most because I've gone from seeing them five days a week to not seeing them at all, which is quite different. 
What is your key take-away from DFM? The most significant thing for me was working with a client and with amazing people towards a common goal. It's what I've appreciated the most and it's an experience I will always remember.