Innovating without fear: My experience at Design Factory Melbourne

Kanika Shah, Contributing Author & DFM Alumni
In early 2019, I made the move of leaving my home in Mumbai, India to pursue a two-year-long, Master of Design course at Swinburne University. Three months into the course, I was accepted into Design Factory's Global  Program where I immersed myself in a different way of learning and culture – both of which have had a lasting impact and value on me today.
The experiences I gained at Design Factory (DF)  have now become the fundamental reason for my shift in career – from interior design to a more strategic role.
During my time at DF, the relationship with my peers, teachers and coaches was built within the bricked walls of an old Fire Station – that sheltered an organized, chaotic communal kitchen and classrooms stocked with post-its, recyclable craft material and 3D printers. It was the place to be for design buffs, engineers, or anyone who wanted to create impactful solutions combining science, business and humanity.
As part of the Global Programs – I participated in the Challenge Based Innovation CBI A3 Program, within the Design Factory Global Network. My project largely focused on integrating CERN technology through design to address the United Nations' Sustainable Development Goals 6 & 14 in Melbourne. This experience challenged me to think outside the box and dive into areas out of my comfort zone such as science and technology.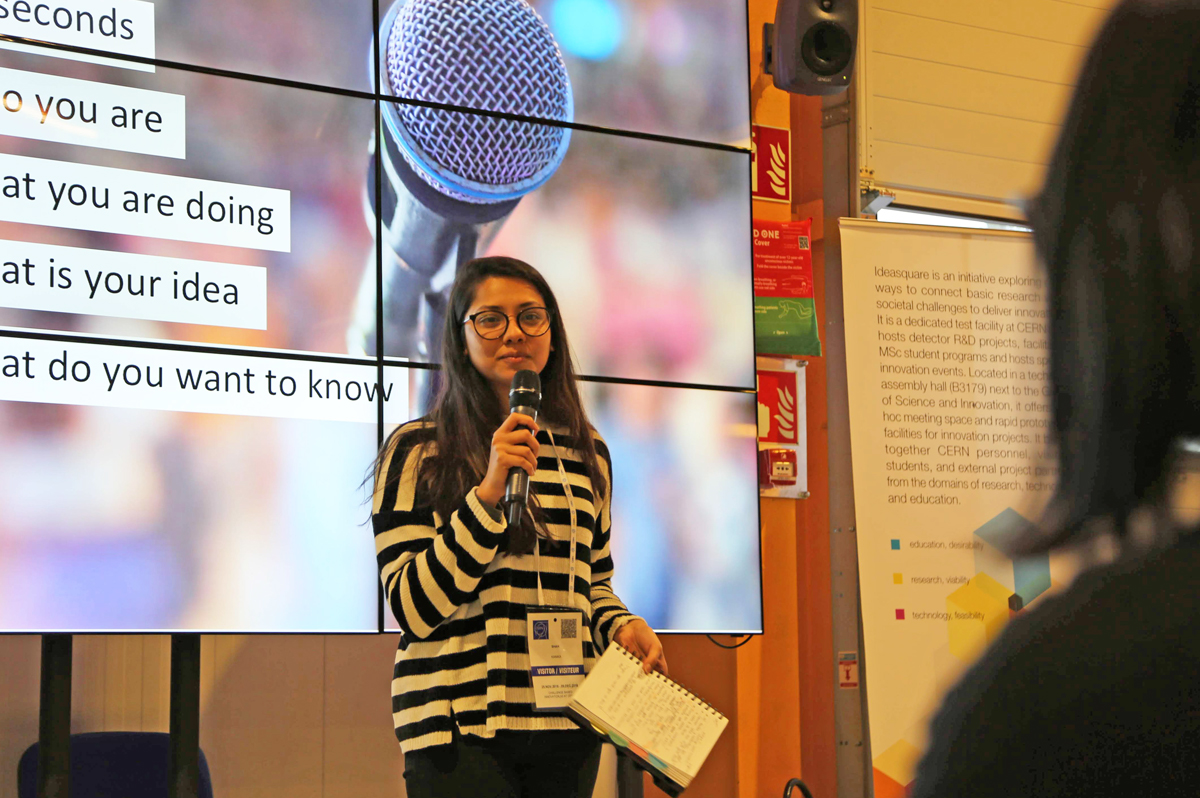 Me presenting at IdeaSquare CERN, in Geneva as part of the DFM's Global Program: Challenge Based Innovation CBI A3
Through this journey at DF,  I've gathered two key takeaways that I value the most to date – Embracing Failure and The Importance of a Safe and Supportive Work Culture.
Embracing Failure
Whether it was CERN's Knowledge Transfer technology or 3D printing a robot, we often threw ourselves into the deep end of a problem we were unfamiliar with. Self-doubting ourselves to solve such problems, we would sometimes fall flat in our faces – a cycle I believe is a part of the failure. However, we learned to pick ourselves up by using DF's team feedback method – I like.. I wish.. I wonder.. where team members would write and voice both positive and constructive feedback. Furthermore, it also helped us reflect on our attitudes, work ethic and communication skills thus, helping us understand each other better. Uncovering our individual strengths and weaknesses, in turn, encouraged us to reach for the deeper meaning and reason with our doings. Over time, constructive feedback on our failures made us more resilient designers with a greater capability to design with compassion, kindness and empathy – skills I believe, I carry with myself even now.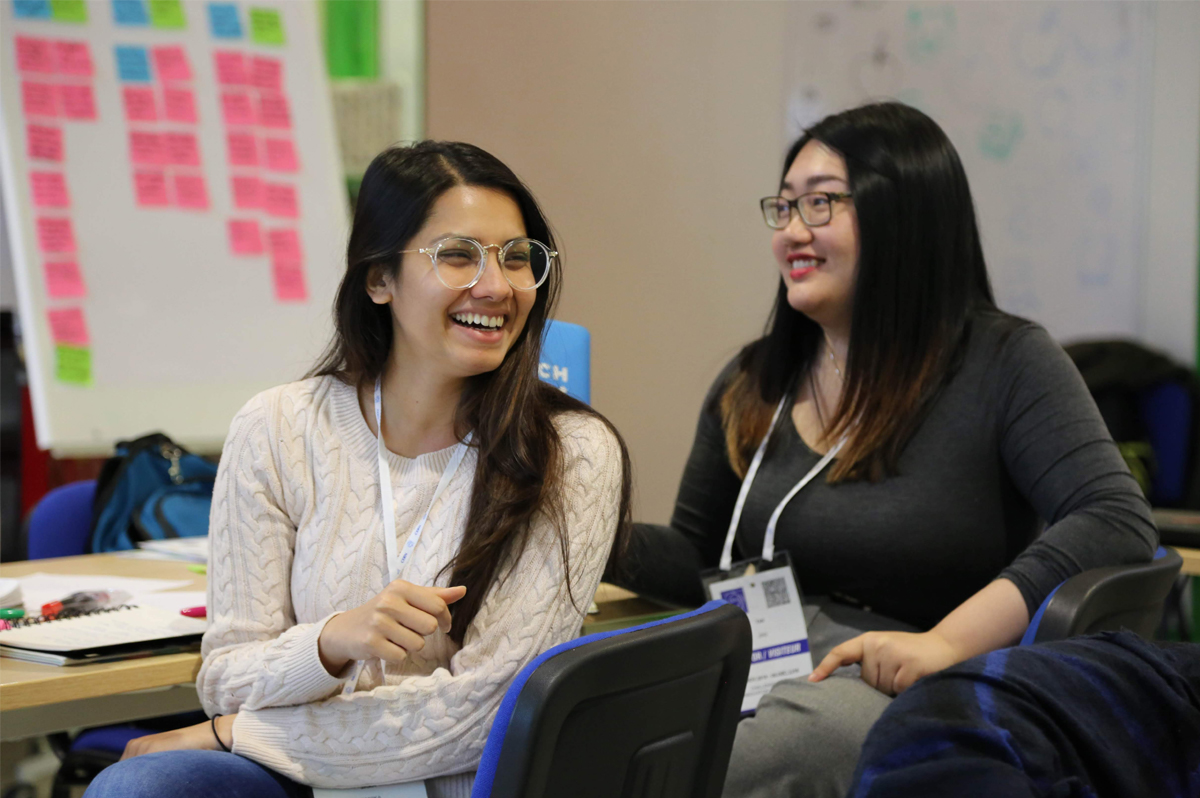 Our failures made us more resilient designers with a greater capability to design with compassion, kindness and empathy – skills I believe, I carry with myself even now.
Supportive and Safe Work Culture
At first, the farther away I was to my home, culture and comfort zone the more constrained I felt to explore and innovate. But once, emotions, strengths, weaknesses and thoughts were openly shared within our teams using DF's team feedback method, the safer I felt to share my ideas, thoughts and doubts.  
Healthy conversations around constructive feedback helped me better understand how people from different cultures think and work. For example, I've always had formal relationships with my professors in India but having casual conversations over coffee with my professors at DF's communal kitchen was new and amusing to me. I was able to share such thoughts openly during our constructive feedback sessions and likewise, my team members and I were gradually able to develop a common language. Mutual respect and understanding encouraged us to generate ideas with more creativity and not shy away from our problems. I've gradually learned to accept the discomfort of not knowing and this is what constantly drives me to improvise and seek feedback in the professional world.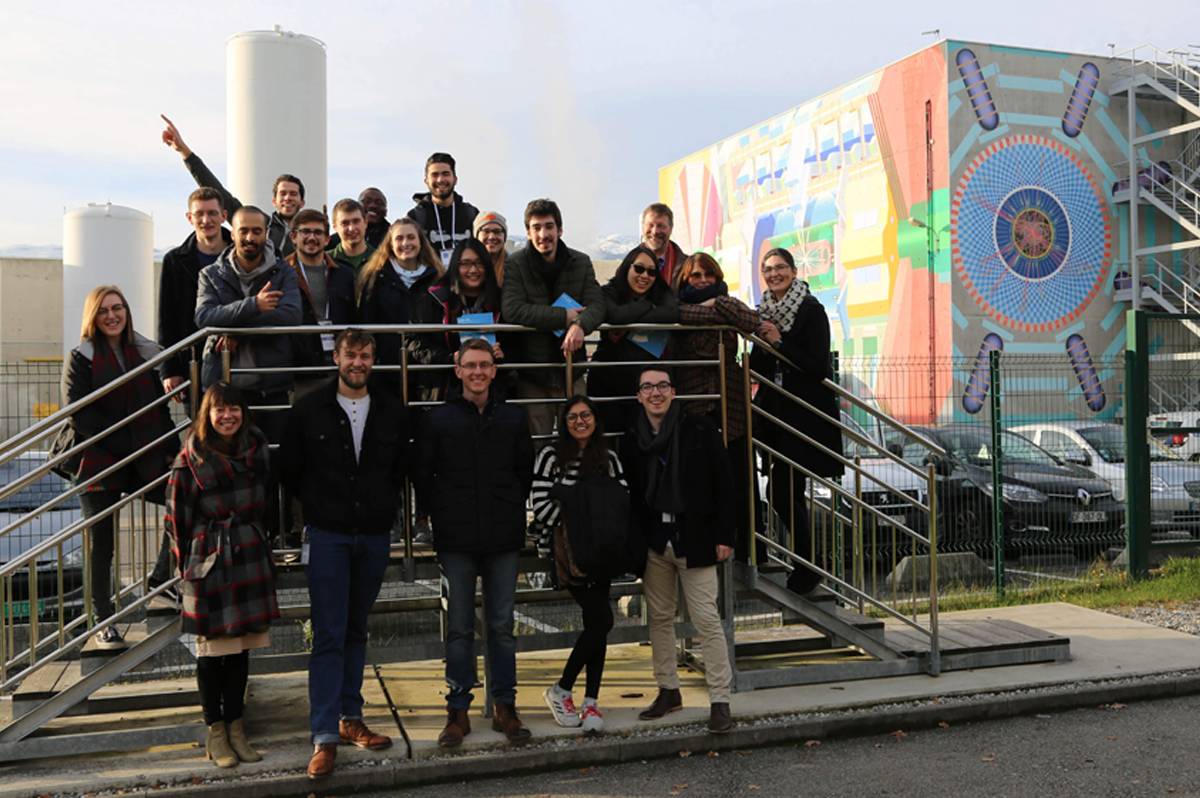 CBI A3 staff and students outside the ATLAS Experiment at CERN in Geneva, Switzerland in November 2018
At DF, I've always felt culturally safe, valued, respected and heard. Having the freedom to think, without being dismissed is invaluable for any practitioner and I strongly believe, my freedom to imagine and create fuels from the support I received at DF. Changing my field of practice to a more strategic role – where I can be fearlessly imaginative at every stage of the creation process stems from DF and I'm so grateful for this incredible support. 
To DF, my mentors and peers, 
Thank you for picking me up when I fell, 
Thank you for embracing my culture, 
Thank you for letting me share and imagine, 
Thank you for your empathy and warmth, 
And thank you for teaching me how to be a human-centered designer.