Future Ready Swinburne – Fearless Innovation Initiative Driving Innovation Readiness and Staff Capability

Tiina Tuulos & Pauliina Mattila, DFM Workshop Team
Nicola Howard, Swinburne Business Partnerships
On the 26th of June 2020, the Design Factory Melbourne team joined Swinburne University's Professional Staff Network Blitz session.
Blitz is a monthly opportunity for staff to take charge in an environment of constant change, come together as a community and share best practices and insights. The session for June's Blitz was
Continuous Improvement in a Changing Environment
, where the DFM shared learnings and experiences from the staff capability building program "Fearless Innovation". This is a brief summary, with reflections and insights from the participants, who shared their experiences during the Blitz session.
You can watch the whole talk here.
Enabling Swinburne staff to become and be future ready.
Change and disruption has never been so prevailing and universally shared as it is today. We are all experiencing changes in the way we operate, communicate and collaborate. The future might seem quite uncertain and challenges we are facing are complex and multifaceted. Navigating in this change and finding opportunities in the transformation requires capabilities, skills and tools that we might currently lack.
The Fearless Innovation initiative was designed and developed to support Swinburne staff with capabilities to identify opportunities and create impactful solutions and the confidence to drive change. The initiative drives a culture of innovation through staff training and creates opportunities to operationalise Swinburne's 2025 strategy to be an innovative enterprise.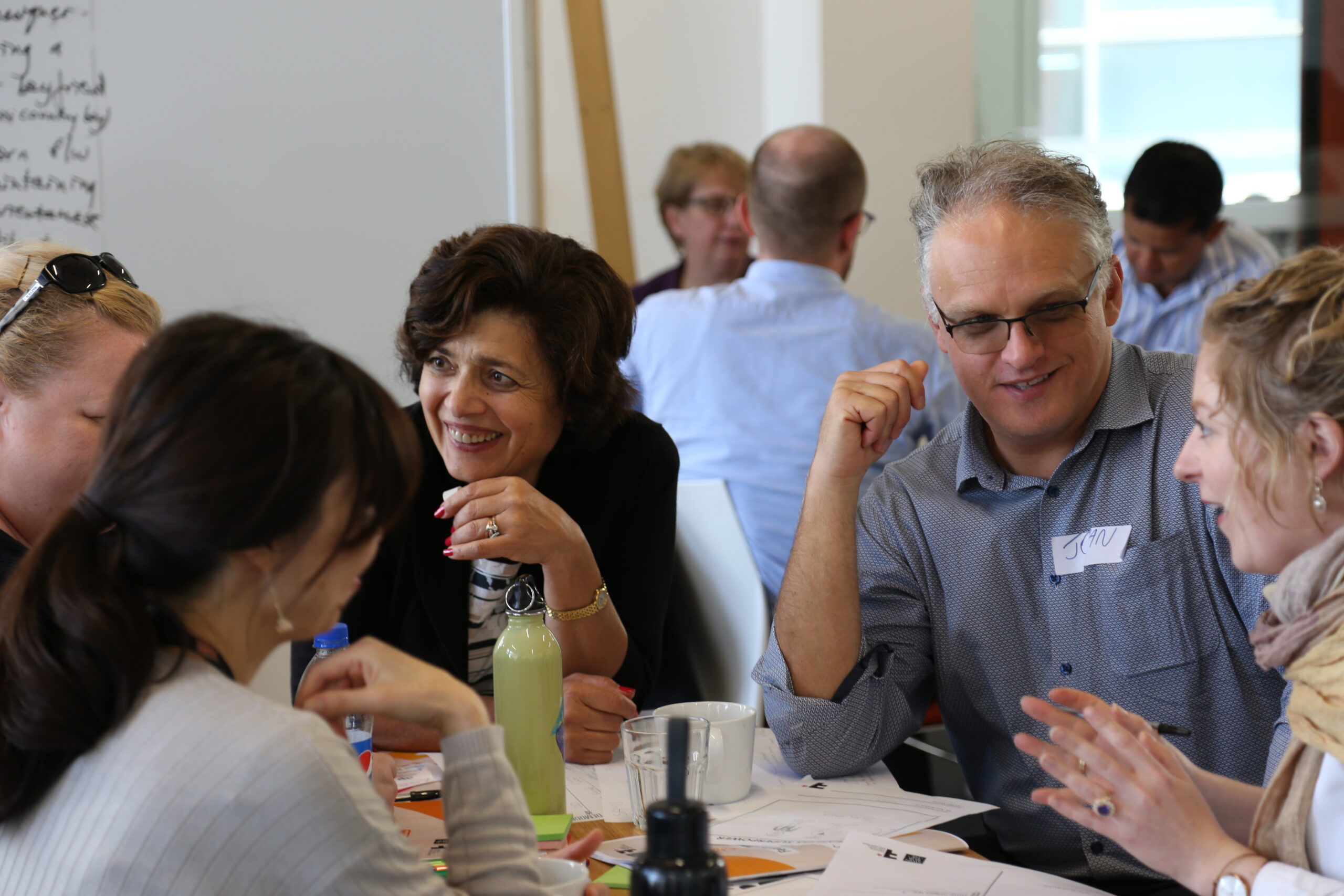 The capability building program consisted of three different stages, each building on one another: A brief introduction and inspiration to design thinking, a 2-day intensive Bootcamp to identify and create user-centred opportunities aligned with the 2025 strategy, and a business-driven team coaching to support continuous improvement. Between May 2018 and February 2020, these training sessions were available to Swinburne staff to partake in the form of professional development. Overall, 200 staff members across faculties, business units, roles and backgrounds participated in the Fearless Innovation initiative.
During the Blitz event, three participants of the Fearless Innovation program shared some of their experiences and development initiatives that had resulted after the training.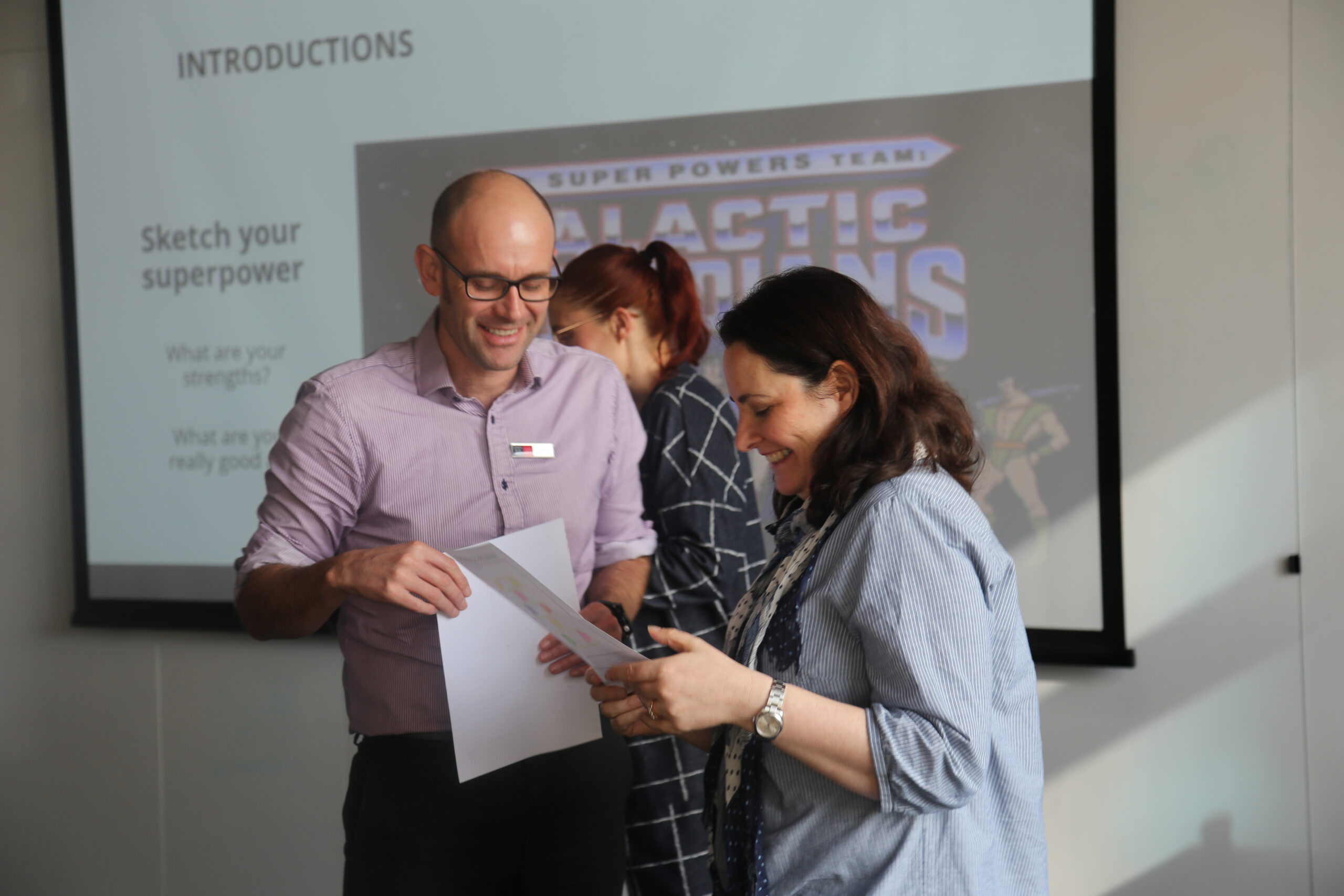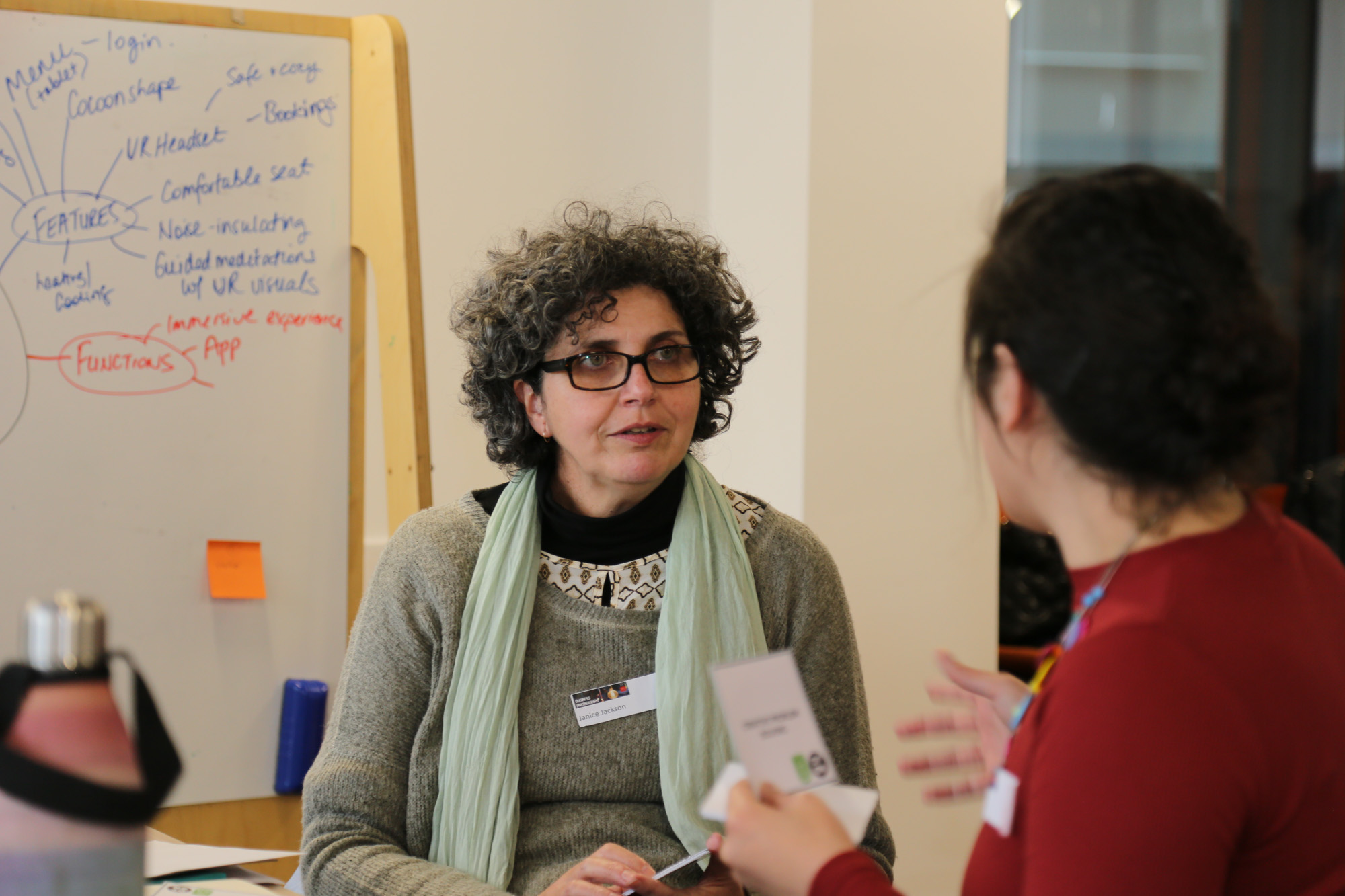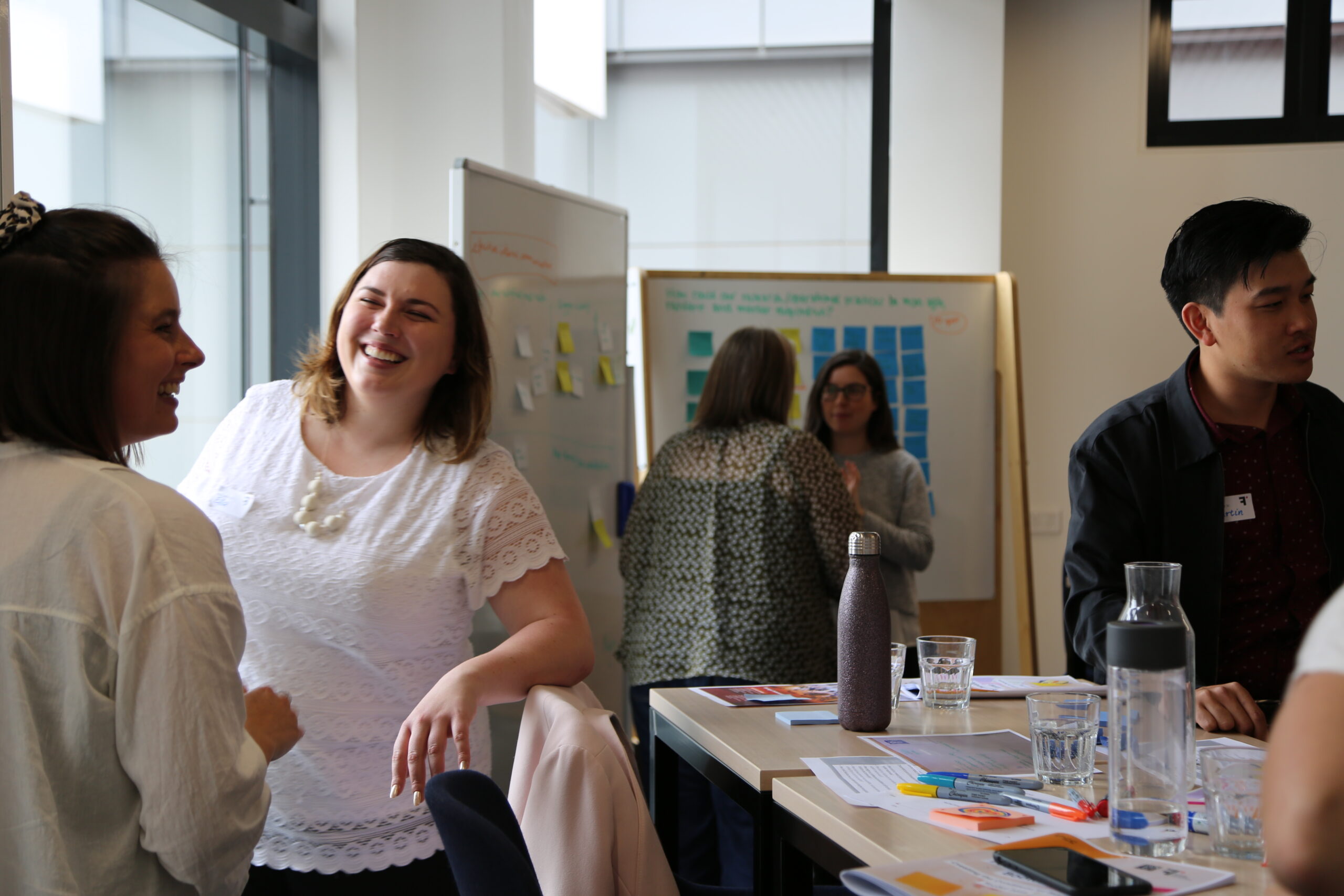 Tim Binstead, Lead Process Analyst, I.T
Embedding the process with other systems and approaches to enhance own capability and workflow.
For Tim, the Fearless Innovation Bootcamp was time well spent. It taught him to fail quickly and gave him the confidence to speak on the fly about anything. His biggest takeaway was his introduction to design thinking – more specifically the design thinking double diamond model. The model has guided him on when to think big and when to rein it in when generating ideas and has been a framework for new projects within his department.

Janice Jackson, Student Engagement, Careers & Employability
Foreseeing opportunities to redesign existing offerings with a fresh approach whilst embracing a new approach for problem-solving.
Similarly, the Careers and Employability team have "taken design thinking elements in how [they] work, the content of [their] resources and programs, and the type of language [they] use", according to Janice. Design thinking has enabled them to be innovative in the delivery of their programs during COVID-19. Their Career Connection Series is designed to facilitate discussions between students on career strategies, and their Ask and Employer series aims to maintain connections between students and industry. These initiatives have already resulted in more engagement from students.
Ella Scorringe, Associate Director, Student Experience, Student Life
Enabling new ways of working for the team and co-creating user-centred solutions for business challenges.
Ella believes the Bootcamp to be "the single most valuable piece of professional development [her] team has done over the past three or four years". Through strategies learned in the Bootcamp, Student Life has seen an increase in engagement with their programs. To ensure that innovation continues and new approaches are embraces, they have designated champions within their teams who continue to advocate for innovative practices and ensure the knowledge and ways of working learned in the Bootcamp are evolved and passed on to new team members.
These examples illustrate the benefits of engaging in creative problem-solving and applying design thinking to strategic areas, and how a culture of innovation can enable everyone to take the role and responsibility in proactively creating change.
The Fearless Innovation initiative started as a set of professional development training opportunities and continues to grow and evolve, as the purpose and mission manifests itself in different ways. We at DFM continue to support not only Swinburne but individuals and organisations more broadly to be more prepared and capable in navigating disruption and change through meaningful action. One of the manifestations of this is our research around capabilities for the future and innovation ecosystems. We are especially interested to explore and investigate how we might support individuals and organisations with the skills and capabilities required for the future of work and what enables or hinders us in our learning and development efforts.
The Fearless Innovation initiative has been supported by several champions within Swinburne, and we especially would like to acknowledge the Design Factory Melbourne community of staff and alumni who were a part of coaching and supporting all the participants throughout the program! These individuals all embrace a passion for change and growth combined with a broad multidisciplinary expertise in the fields of architecture, design, psychology, engineering, business and arts.
Our coaches from left to right: Pauliina Mattila, Amelia Iverson, Floris van der Marel, Georgia Tremayne, Paris Triantis, Tiina Tuulos, Aaron Down, Melanie Calleja, Linus Tan, Chris Hayward, Victoria Marszalkowski, Alex Graham, Hasitha Bandara, Carl Turner, Angela Pye
We encourage everyone to keep the Fearless Innovation mindset and courage at the forefront of their everyday actions. Please join in the conversation on what you as an individual or your organisation would need to initiate change and champion culture of innovation.