IDFF 2021: What's in store for the next 10 years of Design Factory?

The International Design Factory Festival (IDFF) is a yearly gathering of Design Factories from around the globe to plan, collaborate, connect, and share best practices. Facilitated by the Design Factory Global Network (DFGN), this year's festival took place from October 4–8, and involved 35 Design Factories from universities and research centres spanning continents and time zones.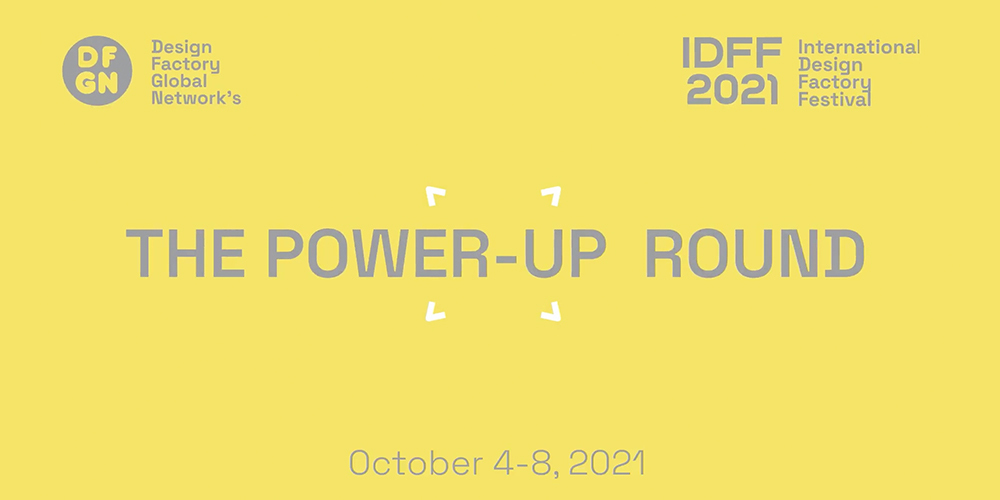 The 'Power-up' Round: Powering up for the next 10 years of the network
Image: Design Factory Global Network
For the second year, IDFF was hosted online—a little more well-versed in live global online collaboration after the madness of 2020. Consisting of both internal and public-facing events, the week was packed with opportunities to share, collaborate and be inspired. Here at DFM, we facilitated the 'sunrise' timeslot along with Design Factory New Zealand, and had two representatives bravely defy time zones and participate in the network-wide sessions, ending at midnight AEDT.  
In the wake of the 10th anniversary of both the DFGN and DFM, the festival provided space to reflect as well as look to the future. Prof. Christine Thong, one of our representatives at the network-wide meetings, found inspiration and insight during the week. Kicking off with a talk from guest speaker Mina Hadjian, the founder of a radio station for Norwegian prisons, conversations sparked around how we can be open and allow people to be their best selves through new pathways and opportunities. Also discussed was what the Design Factory should look like 10 years into the future, and what projects could be done to achieve that vision and ensure we are leaving a positive impact.  
"It stressed the importance of practicing what we preach by doing activities which innovate the Design Factory itself. We need to look at what's meaningful and be strategically innovative in how we spend our time, energy and resources, and IDFF gave us the head space to conceptualise how we might evolve and collaborate to leverage and shape global best-practices for innovation." says Christine.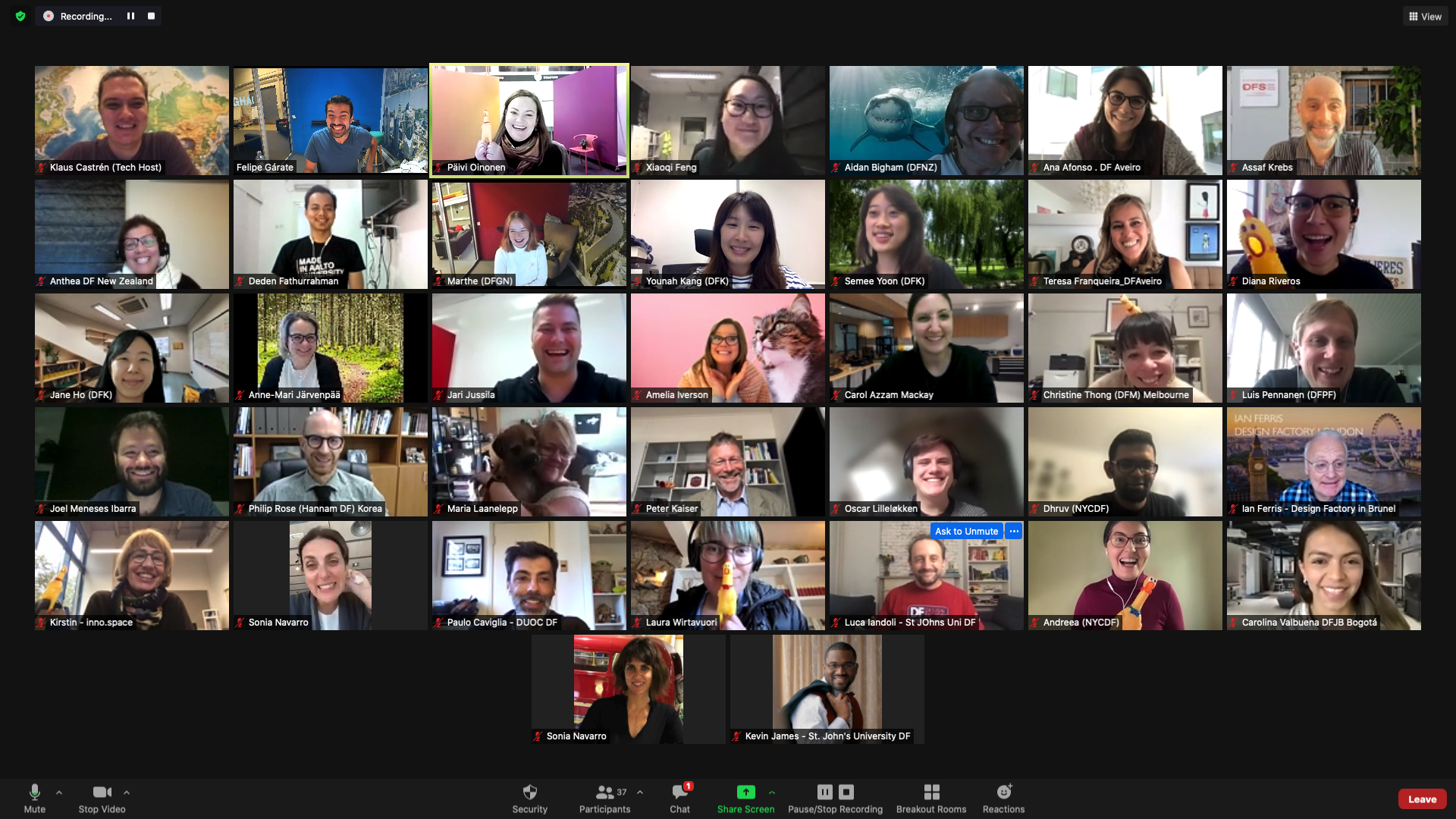 The Network-wide Sessions
During our sunrise sessions, DFM ran activities based around coaching, creating best practices for teaching, and approaching the challenges that we place in the 'too hard basket', as well as a public-facing session on Ritual Design featuring DFM alumni Adam Cochrane. Pauliina Mattila was chief co-ordinator of these activities.
"It was a pleasure to host and facilitate the week as I felt the participants were able to have productive conversations and the activities online felt meaningful. The whole week is about the Design Factory approach, and it comes through in explicit and tacit ways. The session topics touch on core Design Factory elements, but the nature and feeling you get from every interaction just lives and breathes positive innovation culture," says Pauliina.  
A common thread in these activities was the importance of empathy in allowing students, staff and colleagues to feel equipped to tackle challenges and share their ideas.  
"Empathy an important attribute of any designer. In this current climate of remote work, the ability to empathise has become an even more important skill, and the IDFF workshops have not only discussed it, they have embodied it in all sessions," says Linus Tan, co-facilitator of DFM's IDFF activities.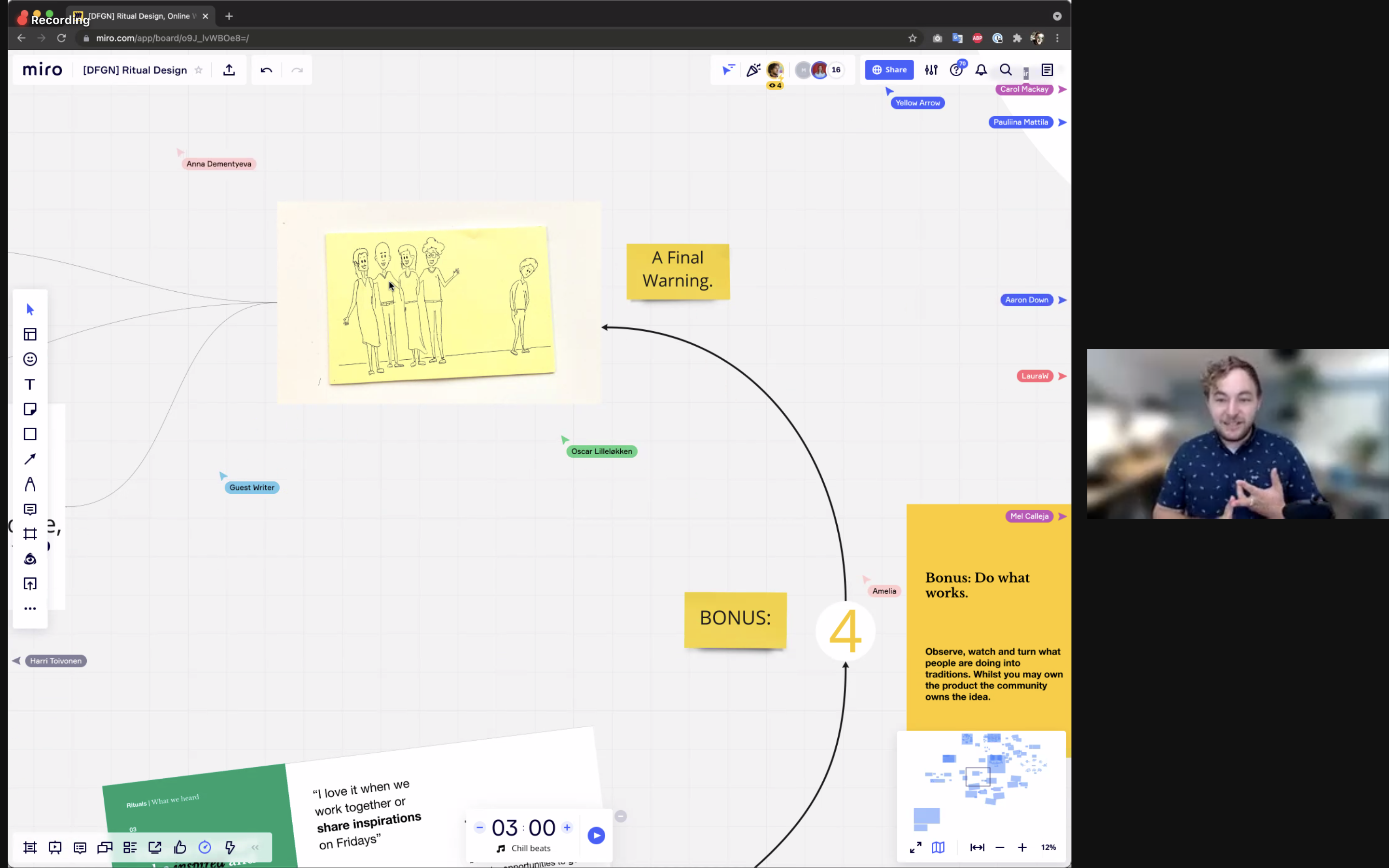 Adam Cochrane's session on Ritual Design

DFM alumni, Adam Cochrane, hosted his interactive workshop on Ritual Design, which was an informative overview of how organisations and individuals can establish meaningful rituals which foster a sense of belonging, further accentuating the week's focus on empathy and community.  
Overall, we found the IDFF to be an incredible opportunity to innovate and collaborate both locally and globally, and we would like to thank everyone who joined us during the week!