Stawell Underground Physics Laboratory
Immersive Experience Design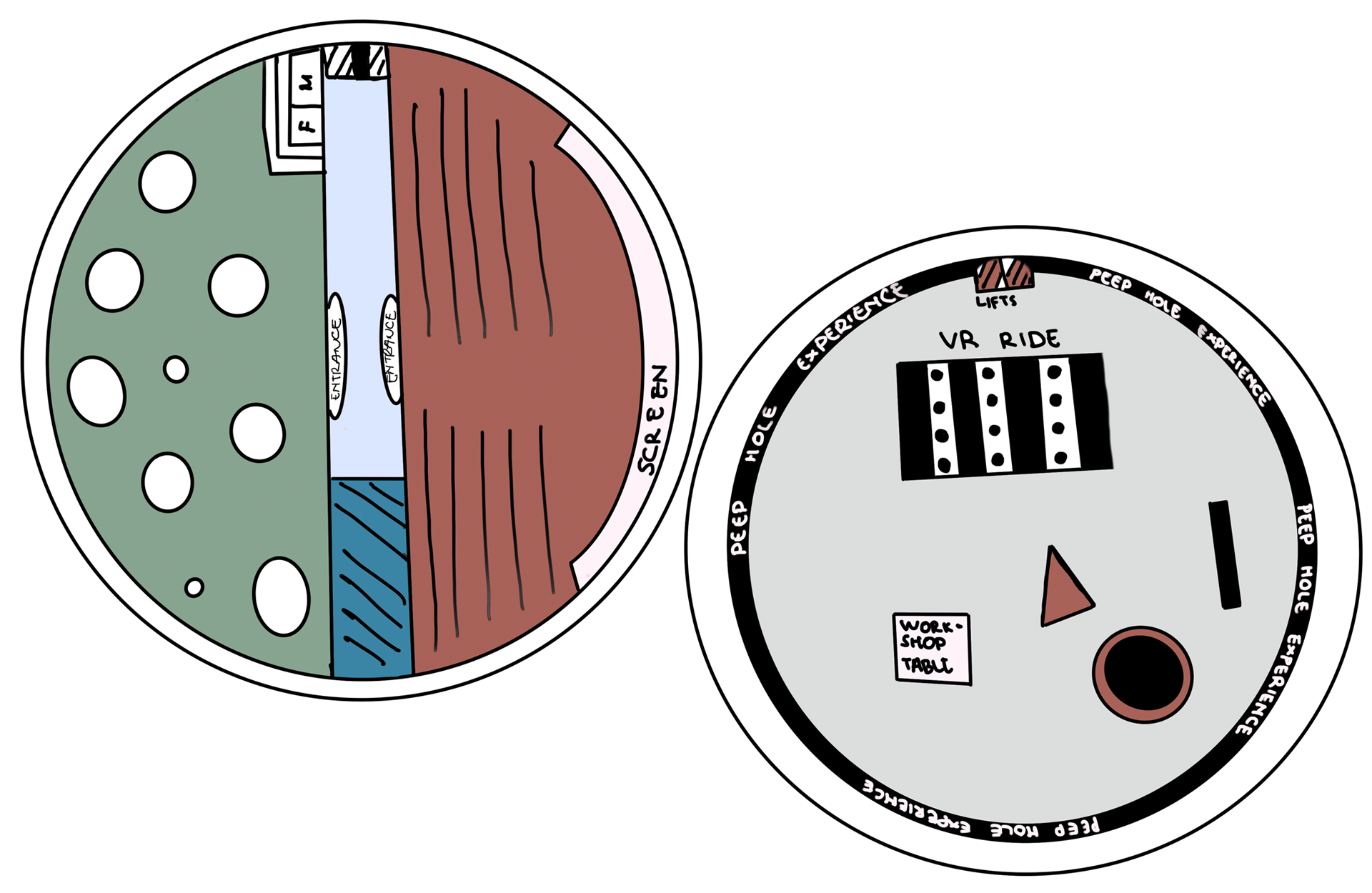 In this Innovation Challenge, the Stawell Underground Physics Laboratory asked DFM students to design an immersive, engaging experience for their new visitor centre. Working in teams on the same brief, students used prototyping, user research and testing, iterative design and other processes to continuously innovate and refine their concepts. Their final designs include technologies and solutions which help to create a successful visitor experience, attracting revenue which could support the laboratory's operations.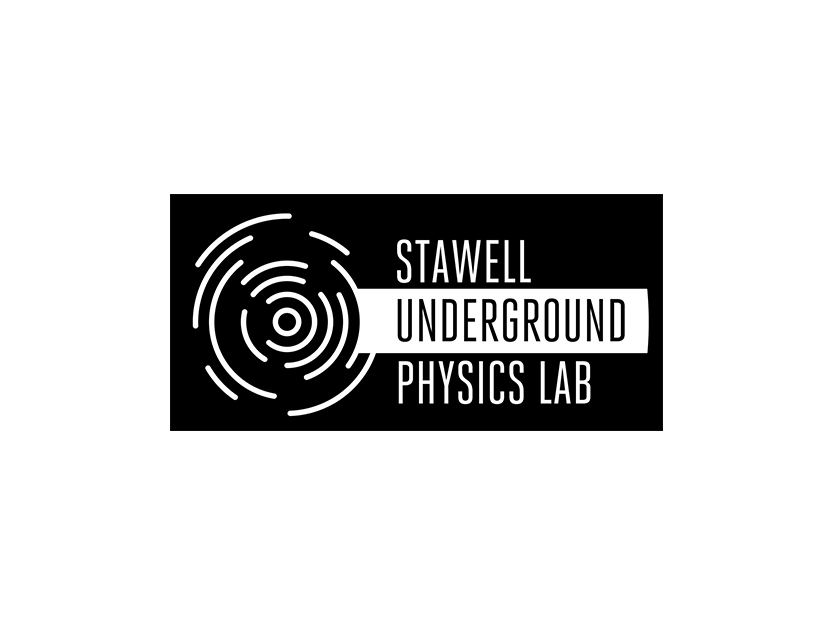 Currently under construction, the Stawell Underground Physics Laboratory will sit 1km beneath the ground and will serve as a space for research in particle physics, astronomy, and 21st century underground mining technology. As the first of its kind in the southern hemisphere, the lab will attract many researchers and visitors. Therefore, a visitor centre is needed to educate and engage guests. Due to safety concerns, the visitor centre cannot be housed underground, but will ideally simulate an underground environment at an above ground level.  
THE CHALLENGE
Provide an engaging, interactive experience to guests of the Stawell Underground Physics Laboratory's Immersive Visitor Centre, where guests can learn about astronomy, dark matter, underground mining technology and other scientific themes. Visitors should feel as if they were to travel to the actual lab 1km underground, and the centre should include multiple exhibitions/installations which can be refreshed periodically.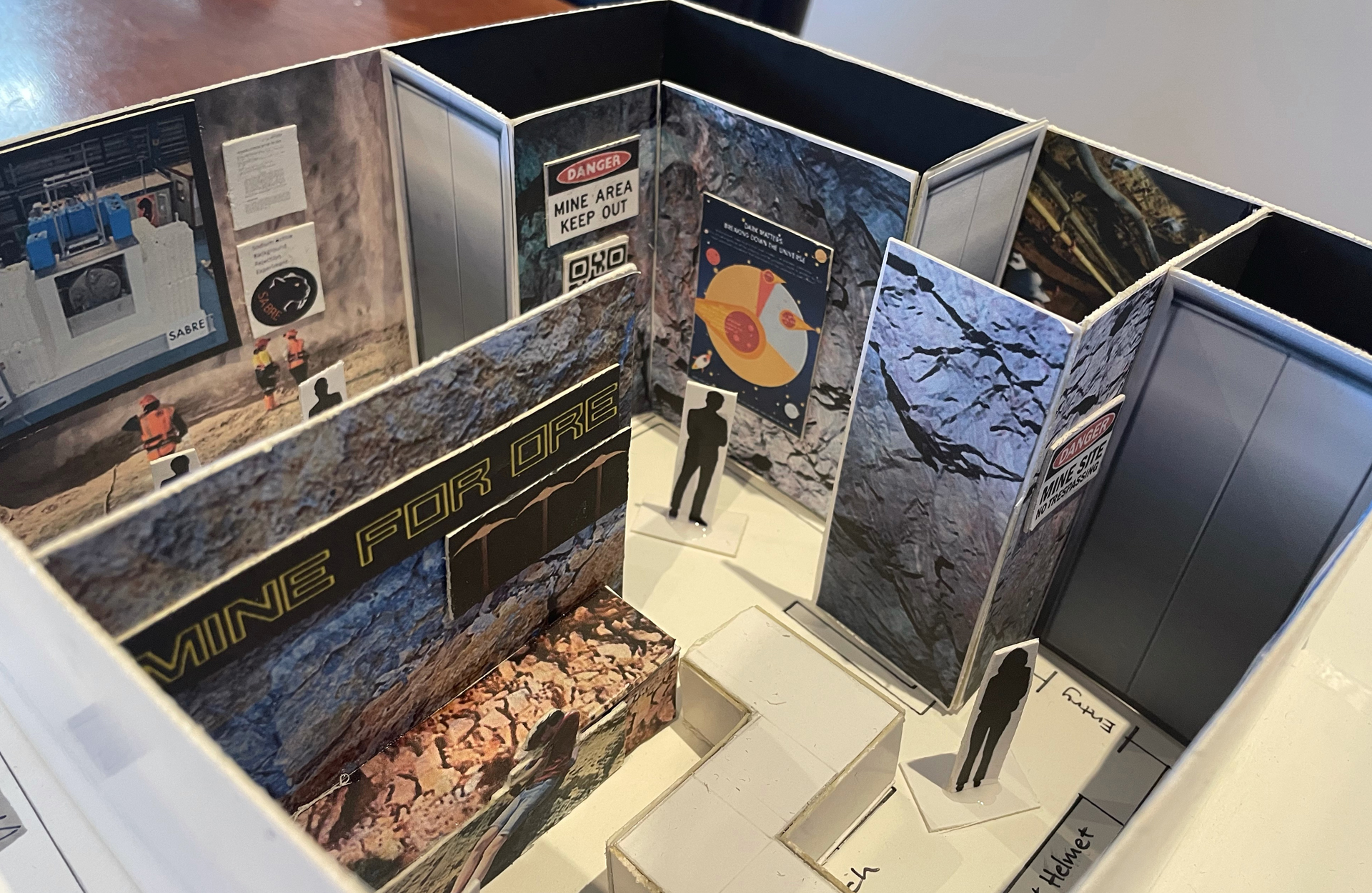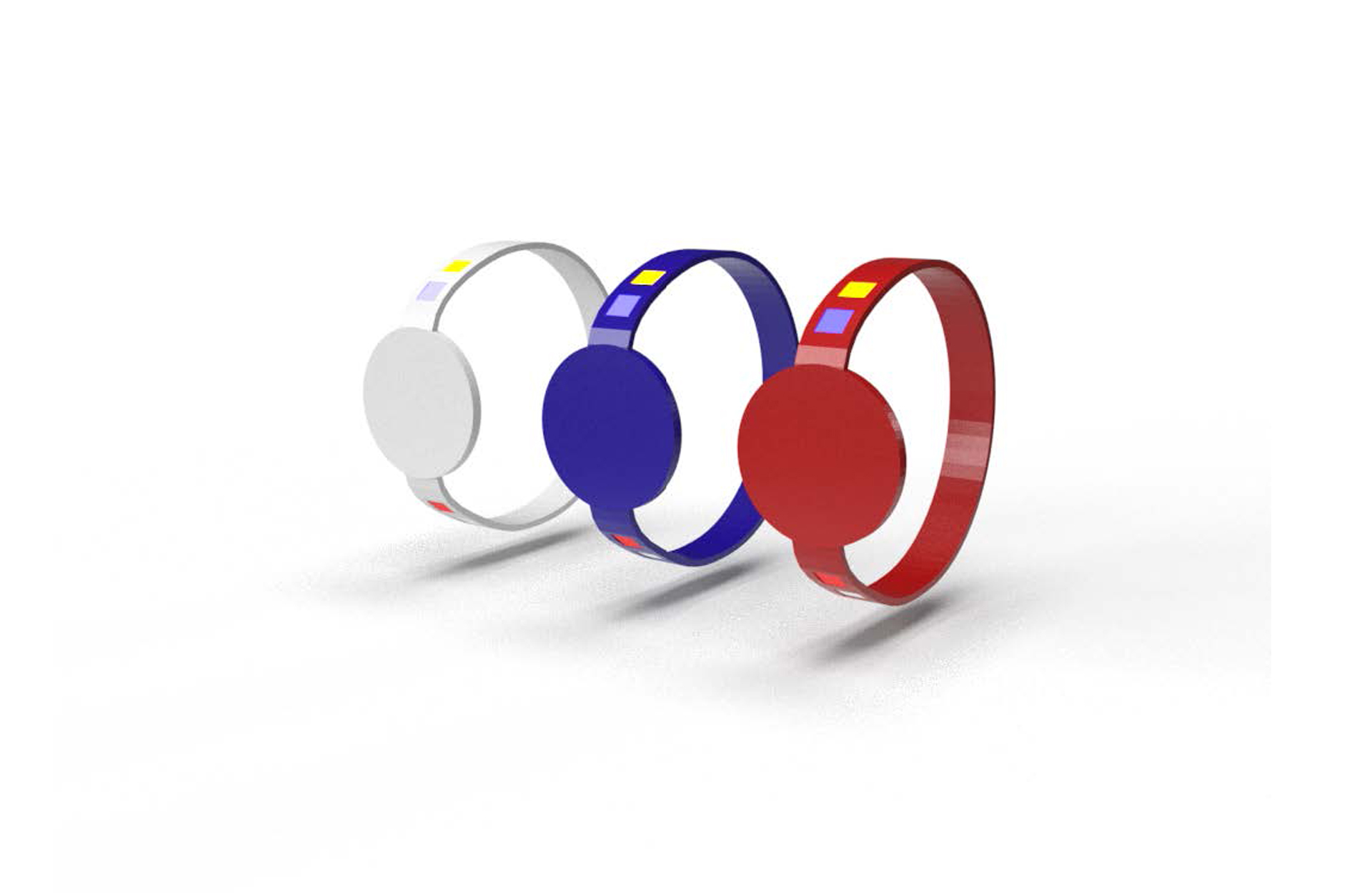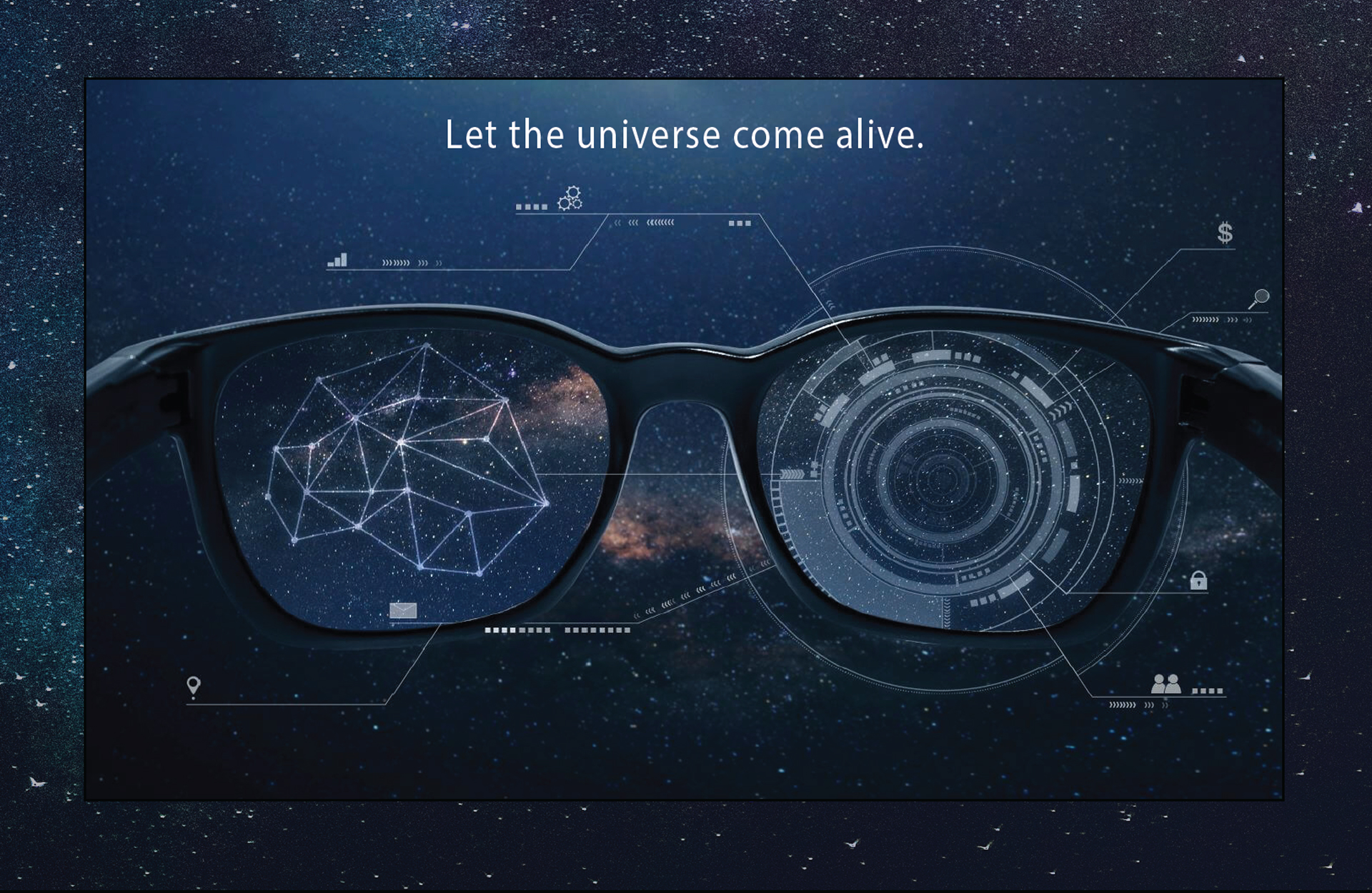 THE CONCEPTS
Team Academic Pandemic: The team discovered that hosting a variety of exhibitions allows for a diversified audience, and so their concept for the Immersive Visitor Centre focused on providing multiple experiences. An art gallery, a virtual reality experience, a guest speaker auditorium, and a restaurant are housed within a three-story circular building, providing guests with an open, flowing journey through the centre. The team hope that the Immersive Visitor Centre will educate, entertain and inspire guests, potentially benefitting the Stawell Underground Physics Laboratory through supplying additional funds to support their research and encouraging the next generation to pursue professions in science.  
Students: Alan L Meideta (Innovation & Design), Brian Kabuki (Entrepreneurship & Finance), James Davies (Entrepreneurship), Kezia Soesilo (Entrepreneurship & Finance) & Nadira Kinarisa (Entrepreneurship).
Team Blue Pandas: The Blue Pandas identified that the ideal market for the Immersive Visitor Centre is school groups and catered their solutions to this audience. The SUPL band is an interactive wristband which uses an NFC chip, LED lights and haptic feedback to create personalised journeys for students as they interact with the installations. Narrative-driven sections, such as an infographic-filled ramp leading to a simulated replica of the underground lab, further add to the students' immersion. Lastly, a guideline provides staff with suggestions on curating engaging and memorable installations. These solutions combine to form an interactive, entertaining experience for guests, and the increased revenue they may provide would sustain the operations of the Stawell Underground Physics Laboratory. 
Students: Danny Phan (UX Interaction Design), Lachlan Summers (Innovation & Design), Nicholas Segal (Marketing), Samuel Losada (Entrepreneurship & Innovation and Computer Science) & Theodore Beeby (Entrepreneurship & Innovation).
Team Straya United: For the Immersive Visitor Centre to appeal to guests, the team sought to provide an experience which minimises boredom and maximises curiosity. Visitors can choose how they navigate and interact with the centre, with a logical flow design reducing congestion and maintaining guest immersion. The design is eco-friendly and packed with exciting technology and spaces such as virtual reality, Bluetooth-connected headphones for navigation, motion picture rooms, planetariums, game areas and indoor gardens.
Students: Claudia Phuah (Innovation & Design), Ben James (Law and Business), Daniel Benjamin (Innovation & Design ), Evelyn Vania Ong-kowijoyo (Business) & Khushi Gaikwad (Business).

Team The G's: The team's final concept consists of four elements which help to provide guests with a desirable experience. Firstly, the layout of the centre is constructed with curiosity and accessibility in mind, allowing all visitors to interactively navigate the space. A smartphone app equips users with connectivity and navigation tools, while a website provides resources and a place for community. Lastly, the guest experience includes an augmented reality helmet, providing immersion and entertainment.
Students: Aaron Tenenbaum (Social Media and Entrepreneurship), Cadeyrn Rattur (Innovation & Design and Japanese), Farah Al-Shirawi (Entrepreneurship & Innovation and Logistic & Supply Chain Management), Georgia Quinn (Innovation & Design), Jack Kavanagh (Entrepreneurship & Innovation and Robotics/Mechatronics) & Niharika Tyagi (Entrepreneurship & Innovation).