Learning and Collaboration as Tools for Navigating 'the Unprecedented' 

Jessica Newnham, Tiina Tuulos & Pauliina Mattila
How well are Australian workplaces placed to discover new ideas and what might enable idea creation and creativity in the unprecedented times? 
In a webinar hosted by DFM, Dr Sean Gallagher of Swinburne's Centre for the New Workforce shared his research and insights into how to innovate in the midst of disruptive conditions and what organisations need in order to navigate in the rapidly changing and dynamic environment. He emphasised the value of workplace learning, culture for curiosity and diverse collaboration to increase innovation readiness, which all resonate with the design factory mission to create change in the world of learning, research and practice through passion-based co-creation. This public event was part of the International Design Factory Festival 2020, an annual gathering, where Design Factories from across the global network come together to learn from each other and to plan for collaboration.  
This short article summarises some of the key insights and topics Dr Gallagher shared in his keynote.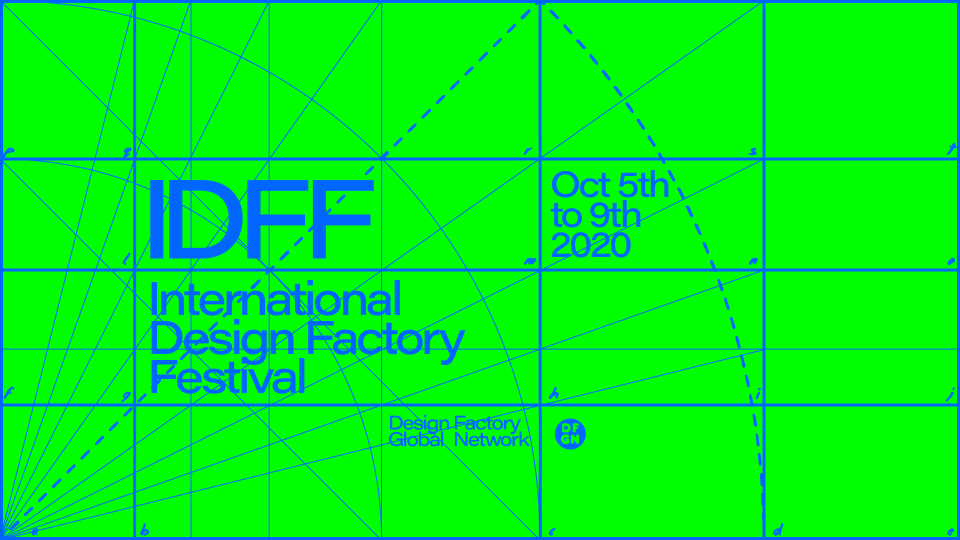 Understanding Complexity and 'the Unprecedented'
As humans, we are fundamentally pattern-seekers and storytellers. This is how we understand and convey our knowledge in order to pass it on to future generations. Our ability to imagine and envision things that don't exist and to use our creativity to produce something unexpected are inherent human capabilities. To complement this, we have also learnt how to analyse, organise and produce. These two factors provide the tools for us to understand complexity and have become increasingly relevant when trying to make sense of the current unprecedentedness surrounding the workplace.  
A variety of factors are contributing to today's increased uncertainty and disruption. COVID-19 has accelerated the digitalisation of the workplace exponentially and brought new levels of hyper-connectivity to the forefront. Added to the equation are the social, mental, and physical challenges of an unfamiliar pandemic, increasing globalisation and the threats of climate change. These dynamics have resulted in the state of 'the unprecedented', in which rapid innovation becomes necessary for survival. So how do we navigate the unprecedented and ensure that organisations don't only survive but thrive? 
Learning and Collaboration: How do they Influence Workplace Culture?
As the Director of the Centre for the New Workforce, Dr Gallagher has been researching, advising and investigating the digital transformation of the workplace. His latest research 'Peak Human Workplace' included a national survey conducted in November 2019, capturing a baseline for pre-COVID conditions and perspectives from a cross-section of Australian organisations and industries. The survey examined the influence of workplace learning and different types of collaboration on four different areas: workplace culture (including idea generation, curiosity, entrepreneurial mindset), idea incubation (continuous improvement, learning from mistakes), enablers (supportive workplace, passion, skills), and productivity. 
One of the key insights derived from this survey was different attitudes to learning. The results indicated that even with a broad definition of learning, 51% of Australian workers do less than one hour of learning at work per week, with far less undertaking 'extreme learning' of five or more hours per week. The results showed a significant benefit from embracing workplace learning, as more learning on a weekly basis resulted in increased idea generation, idea incubation and enabling factors, whilst decreasing productivity only slightly. The challenge then becomes finding the right balance between exploration and execution to ensure that increased learning and exploration does not significantly hinder productivity.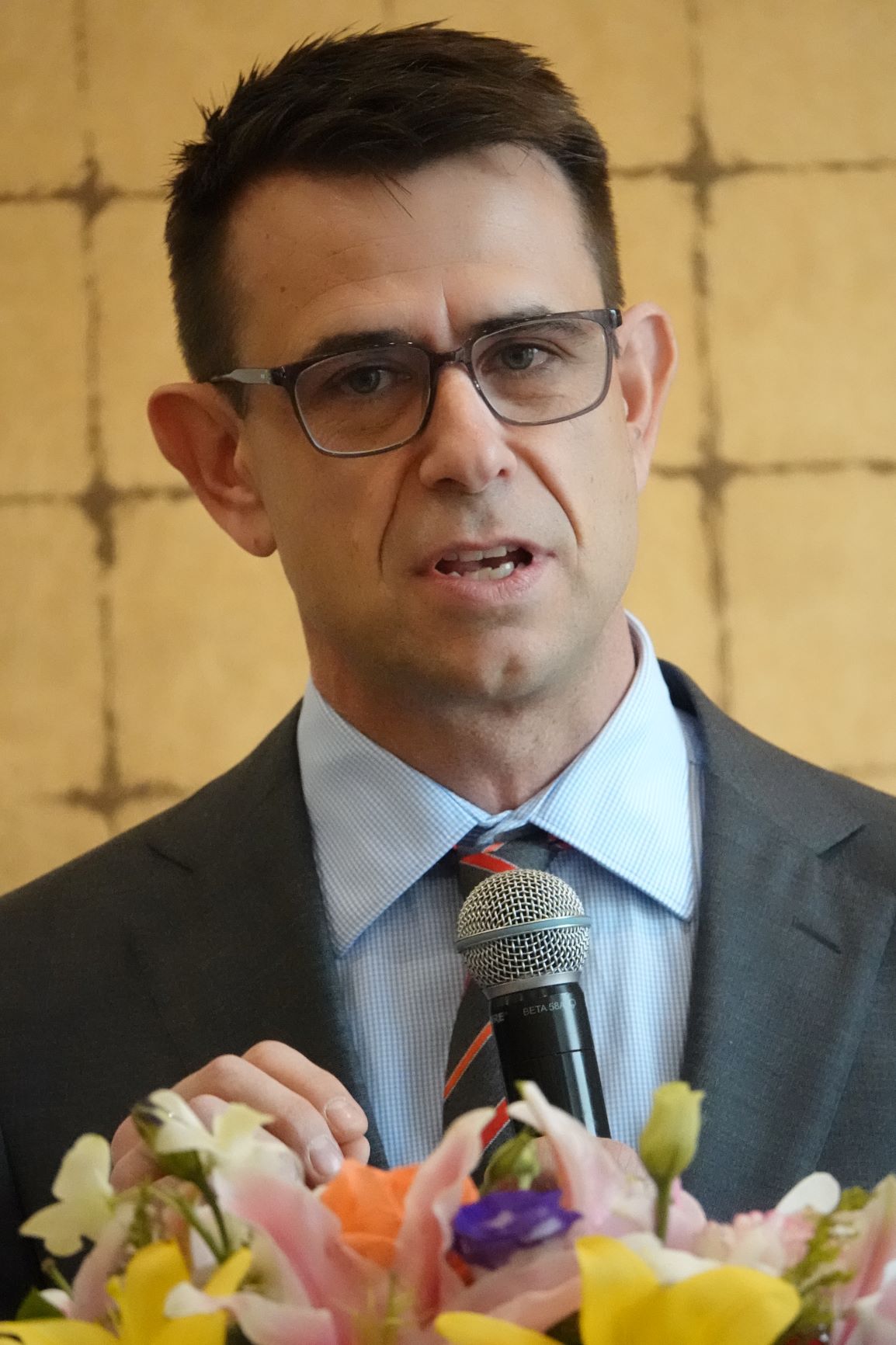 "In the unprecedented, workers need to be empowered to learn by themselves." – Sean Gallagher
Collaboration was categorised into three tiers of diversity, investigating employees' connections and diversity of collaboration. The three tiers consisted of daily in-team collaboration, in-team ongoing project, and out-of-team project, ranging from least to most diverse. The study showed how majority of Australian workers collaborate mostly within their team, and only 20.3% of workers are involved in out-of-team projects. Increased diversity should be encouraged, as the study found that diverse collaboration positively influences all dimensions of workplace culture.
Dr Gallagher pointed out how extreme learning and extremely diverse collaboration are the most effective drivers for idea generation, while optimal idea incubation requires only moderate levels of learning and collaboration due to a need for focus and 'honing in' on specific ideas. But overall, the more workers learn at work, and the more they are involved in diverse collaboration, the more their workplace culture is innovative.  
CONTINUOUS LEARNING – A CRUCIAL APPROACH, CULTURE, ATTITUDE AND MINDSET
FOR
 THE FUTURE
"The future of work is learning." – Sean Gallagher
Continuous learning has been recognised as inherent in staying relevant in the workforce by multiple reports (see e.g. Deloitte, 2020; OECD, 2020; World Economic Forum, 2020; CNeW, 2019). Not only is this relevant for individuals but also for whole organisations to stay innovative. The boundaries of work and education are blurring, and design factories across the globe are at the forefront of enabling both our future talent and current professionals across different sectors, disciplines and industries to gain the skills, capabilities and attitudes needed for the future.  
We'd like to thank Dr Gallagher for sharing his work and look forward to hearing and reading more insights from the "Peak Human Workforce" report.